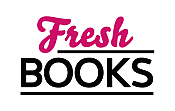 April showers are here, settle with a great read!
"A Good Cozy Mystery perfect for holiday reading!"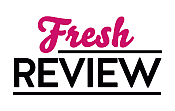 Reviewed by Evie Harris
Posted April 2, 2021

The story in THE GIFT OF THE MAGPIE opens a few days before Christmas. Meg Langslow is having a phone conversation about manure, some of which is organic. This is just one of the tasks put forth to the Helping Hands for the Holidays group that she coordinates. Soon, another pressing request for help is received. Harvey Dunlop's, aka Harvey the Hoarder, home needs to be decluttered and quickly. Surprisingly, Harvey accepts the offer for help. This will not be an easy task. With Harvey's evil relatives lurking in the background, Meg and her volunteers begin packing up Harvey's many belongings. Before the house is emptied, Harvey is murdered and there is no shortage of suspects. Can Meg and her family and friends help find the murderer?
The story is set in Caerphilly, Virginia, a town that embodies what a community should be. Volunteering to help each other courses the citizens' blood. Even though this is a narrative about a murder, it is heartwarming to see people coming together to try to find out why and who would kill Harvey.
With the exception of a few, the author has assembled a group of eclectic and likable characters. The story flows smoothly and the dialogue is often witty. There are secondary stories woven into the plot and these add depth. As for the conclusion- I was totally surprised.
I found THE GIFT OF THE MAGPIE to be a well-written cozy mystery. Highly recommended.
SUMMARY
New York Times bestselling author Donna Andrews returns with another Meg Langslow mystery written "firmly in the grand tradition of Agatha Christie's Christmas books" (Toronto Globe and Mail).

The 28th book and the seventh Christmas mystery in the Meg Langslow series, The Gift of the Magpie is yet another wonderfully merry and funny book from New York Times bestselling author Donna Andrews.

Meg's running Caerphilly's Helping Hands for the Holidays project, in which neighbors help each other with things they can't do and can't afford to have done. Her hopes for a relatively peaceful (if busy) Christmas vanish when someone murders Harvey the Hoarder, whose house the Helping Hands were decluttering. Was there any truth to the rumor that he had something valuable hidden beneath all his junk? Was one of his friends, neighbors, or relatives greedy enough to murder him for the rumored treasure? And what about the magpie that has been bringing her family bits of tinsel and costume jewelry--does the bird's latest gift hold a clue to solving the crime?

Full of intrigue, this Christmas mystery will take readers home to Caerphilly, where the suspense falls as thick as the snow.
---
What do you think about this review?
Comments
No comments posted.

Registered users may leave comments.
Log in or register now!