"She designs the bikes, he designs their future."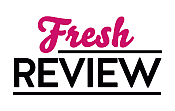 Reviewed by Annetta Sweetko
Posted April 2, 2021

Romance Erotica Sensual | Romance Suspense
Cameron Davies designs custom motorcycles for Fast & Fury, a shop owned and operated by the local MC Club, Knights of Fury. She is good at her designs making the best CUSTOM MADE bikes around and with the acceptance by the bikers, she finally has her life back together. Except there is a chance that a one night stand might screw everything up for her.
Orion Stenton is a powerful, dangerous man. This tattooed businessman was Cam's one-night stand and now he is a new client for the shop. She wants to keep it all professional but that one night with him just doesn't want to go away, it wants a repeat. Her past, shame and embarrassments, comes roaring back and horribly it is intertwined with Orion's family. Can they make it work or will Cam suffer more from this family!
Orion goes after what he wants and he wants Cam but how could he imagine that their pasts, present and future would collide in such devastating ways and that he could lose the love of his life - and maybe his own life.
CUSTOM MADE takes fans back into author Chantal Fernando's Knights of Fury world. As a young woman, Cam has faced a hard hitting life. Literally, her first boyfriend was abusive and because of him, she spent time in prison and pretty much lost her mother because of it. So to begin again she moves out of the area, found a job, a home, and a new family. As a custom bike designer, she is sought after and respected and really the last thing she wants to deal with is a wealthy, sexy man, who is really terrific.
I am afraid Orion took me a bit of time to like. He starts out as a sexy, sweet guy, but some of the things he does and says had me going back and forth with him - liking then not liking. I think if there had been better communication in the beginning then some of the problems this couple faced would have been eliminated. I loved his mother and sisters, but his father is a different story and that you will have to read in CUSTOM MADE to know why Orion started having a few problems with the new twists his life has taken.
For fans of Ms. Fernando's Knights of Fury MC books, you will get to see some of your favorites as they drop in and join the fun as part of Cam's new family.
CUSTOM MADE is one of those books that reels you in, keeps you laughing, smiling, swearing, and crying but gives you the HEA that all romance readers want.
SUMMARY
Cameron Davies has the job she's always wanted—designing custom motorcycles at Fast & Fury. No way is she going to screw this up. But when her wild, sexy one-night stand ends up being the shop's new VIP client, her life is suddenly turned on its head.

Orion Stenton radiates power, danger and, most of all, sex. His lavish lifestyle is fraught with dangers for Cam—and a far too intimate link to her past. She has to keep things professional, but it's impossible to forget the feel of him or the way he whispers her name.

The connection between them demands far more than a quick fling. But when Cam's past puts Orion in danger, she must face her demons if she's going to save them both.


---
What do you think about this review?
Comments
No comments posted.

Registered users may leave comments.
Log in or register now!