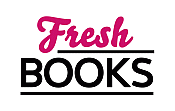 Sweet Reads in February
"Romantic, charming, and heartbreaking all at the same time!"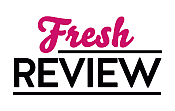 Reviewed by Miranda Owen
Posted March 29, 2021

, TEN RULES FOR FAKING IT is a standalone contemporary romance novel by Sophie Sullivan. Radio producer Everly Dean has a history of bad birthday experiences. This year followed the pattern in spectacular fashion. When surprising her boyfriend with breakfast before work, he surprised her when she walked in on him having sex with another woman. Unfortunately for Everly, she unloaded to her BFF deejay Stacey while Stacey was still on the air. Yikes! But all was not lost. Their boss Chris Jansen decided to make lemonade out of lemons because of the outpouring of positive listener response for Everly. The solution is to set up Everly as a bachelorette and pick candidates to go out with, dish about the next day, and then pick her favorite at the end. It's a gimmick to boost sponsorship and save jobs at the radio station. Everly isn't exactly thrilled, but it beats being fired.
This book alternates perspectives between Everly and Chris. Unbeknownst to Everly, Chris has had a crush on her for a bit but never told her – partially to keep things professional, and partly because he hopes to eventually head to New York on a permanent basis. In addition to the evolving relationship between Chris and Everly, the book also focuses on Everly's social anxiety issues and Chris' conflict with his jerk tycoon father. It turns out that these two characters might gravitate toward each other because they have some things in common. Like Chris, Everly also struggles with the relationship with her parents. With Chris, his dad is a control freak and possible narcissist, but Everly's parents are equally troublesome even though they seem to genuinely care about her more than Chris' dad does about him. Even though Everly has a hard time letting down her guard, she and Chris do have some good heart-to-heart conversations and act as support for each other. There is oodles of sexual tension. Chris is adorably smitten with Everly and it's funny how just about everybody can see that but her. This book does come with a few grand romantic gestures at the end, but they fit the characters.
TEN RULES FOR FAKING IT is romantic, charming, and heartbreaking all at the same time. The dry humor balances out the drama and tension between the main characters. I wouldn't mind reading about Chris' brother Noah in a future story. I look forward to reading Sophie Sullivan's next book.
SUMMARY
As birthdays go, this year's birthday for radio producer Everly Dean hit an all-time low.

Worse than the birthday she had a tonsillectomy. Worse than the birthday her loveably reckless parents decided to split up (the first time). But catching your boyfriend cheating on you with his assistant?

Yea, even clichés sting.

But no matter. This is Everly Dean's year! The year she doesn't let her anxiety hold her back. The year she stops being the hot potato in the overblown drama of her parent's marriage. The year she pitches her podcast idea to her boss.

There's just one problem.

Her boss, Chris, is way too cute. (WHY did he have to be cute)? He's also supremely respectful of her, to the point of being distant (which means he hates her, right? Or is that the anxiety talking)?

Oh, and Stacey, best friend/ DJ, forgot to mute the mic as Everly ranted about Simon the Snake (syn: see Cheating Ex).

Maybe she has three problems.

Suddenly, people are lining up to date her, Bachelorette-style, fans are voting for their favorite dates (Note to self: never leave house again), and meanwhile, that spark she feels for Chris might be a two-way street. It's a lot to handle for a woman who considers avoiding people an Olympic sport. She's going to have to fake it 'till she makes it to get through all of this.

Perhaps she'll make a list of three (that's barely a list)

Five (no one likes an odd number)

Ten rules for faking it.

Because sometimes making the rules can find you happiness when you least expect it.
---
What do you think about this review?
Comments
No comments posted.

Registered users may leave comments.
Log in or register now!