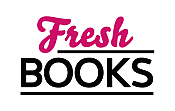 Pick up great June books for summer reading
"Magic and murder in the post-Civil War time period"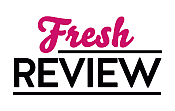 Reviewed by Debbie Wiley
Posted March 29, 2021

Multicultural African-American | Fantasy Historical | Historical
The Civil War has ended, and with it a proclamation allowing all people, including those of color, can now freely use magic. Hetty Rhodes and her husband, Benjy, were active conductors in the Underground Railroad system and both have magical talents. In fact, Hetty's talents are so strong that her prior Civil War slave master had kept her in a collar to try to control her ability to use magic. Nowadays, Hetty and Benjy work their daily jobs to pay the rent, but they continue to seek justice for crimes that are ignored by the white authorities. A body has turned up dead and Hetty and Benjy are determined to find the murderer- even if he or she is among the very same folks they call friends.
THE CONDUCTORS has characters aplenty for Hetty and Benjy to suspect. Nicole Glover does an excellent job at introducing us to their friends as well as acquaintances, letting suspicion fall upon them all as secrets are slowly uncovered. Even Hetty and Benjy have secrets from one another as their marriage has been one of convenience rather than for love. One of the many fascinating albeit horrifying insights of THE CONDUCTORS is what slavery and its aftermath did to families. Hetty's quest to find her sister highlights this aspect also, adding yet another sense of the tragedy and horror that slavery created
I love historical fiction that puts a different spin on a person or time period and wow, Nicole Glover knocks it out of the park with THE CONDUCTORS! Nicole Glover builds the story line carefully, giving us glimpses of the past, even as she develops the characters. The story line is both compelling and thought provoking, as Nicole Glover delves into cultural and societal issues facing her characters. THE CONDUCTORS would make for a fabulous book group discussion due to the many nuances Nicole Glover provides us about the time period.
Nicole Glover infuses magic and murder into the post-Civil War period, creating an imaginative and engaging historical fantasy tale. The characters, the world building, the magic vs Sorcery, the post-Civil War time period… each aspect of THE CONDUCTORS is crafted so well that it's the kind of story you don't want to end. THE CONDUCTORS is the first book in the Murder and Magic series, and I can't wait to see what is next in store for Hetty, Benjy, and their friends.
SUMMARY
From a bold new voice in speculative fiction comes a vibrant historical fantasy of magic and murder set in the aftermath of the Civil War.

Hetty Rhodes and her husband, Benjy, were Conductors on the Underground Railroad, ferrying dozens of slaves to freedom with daring, cunning, and magic that draws its power from the constellations. With the war over, those skills find new purpose as they solve mysteries and murders that white authorities would otherwise ignore.

In the heart of Philadelphia's Seventh Ward, everyone knows that when there's a strange death or magical curses causing trouble, Hetty and Benjy are the only ones that can solve the case. But when an old friend is murdered, their investigation stirs up a wasp nest of intrigue, lies, and long-buried secrets- and a mystery unlike anything they handled before. With a clever, cold-blooded killer on the prowl testing their magic and placing their lives at risk, Hetty and Benjy will discover how little they really know about their neighbors . . . and themselves.
---
What do you think about this review?
Comments
No comments posted.

Registered users may leave comments.
Log in or register now!