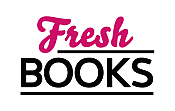 April showers are here, settle with a great read!
"A fun tale of young love evolving from friendship, and science mixed with soul!"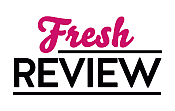 Reviewed by Miranda Owen
Posted March 29, 2021

THE QUANTUM WEIRDNESS OF THE ALMOST-KISS is a standalone YA novel by Amy Noelle Parks. This is the first YA book I've read that's told from alternating perspectives, and I find it very refreshing. Most of the time the story is told strictly from the female protagonist's point-of-view. Evie Beckham and Caleb Covic are in their last year at a super exclusive high school for math and science smarties. Evie and Caleb have been best friends for what seems like forever. Unbeknownst to Evie, Caleb has loved her for almost as long. Sigh. I found myself captivated by this story of unrequited love and Evie's struggles with her social anxiety and tentatively taking a dip into the romance pool.
There are three main things going on in THE QUANTUM WEIRDNESS OF THE ALMOST-KISS – Caleb's low key pursuit of Evie, Evie's first romantic relationship with a boy (Leo), and Evie and Caleb's project that they're preparing for a big math/physics competition. Evie's struggles with anxiety and conflict with her mother is a thread that runs throughout the book. When Evie notices fellow physics student Leo in a romantic light, it opens her up to eventually looking at Caleb in a different way and helps him get out of being friend-zoned. All these teenaged characters are fun, and you can't help rooting for Evie and Caleb – individually and for them to finally get together. As the romance and the path to the competition progresses, Evie and Caleb provide amusing commentary – on themselves, teachers, and their fellow classmates. Amy Noelle Parks does a good job of balancing the serious issues with the lighter subjects. The teens in this story are very well-fleshed out and multifaceted rather than simply be teen stereotypes. The romantic elements and couple chemistry was strong while still fitting the characters and their ages.
THE QUANTUM WEIRDNESS OF THE ALMOST-KISS is a fun tale of young love evolving from friendship, and science mixed with soul. I really enjoyed the female friendship between Bex and Evie. It was nice for Evie to have a sounding board and a female perspective as well as a contemporary. I like how Amy Noelle Parks was able to resolve things at the end without having the expected cliched blowup. Without taking a heavy-handed approach, the author showed the bias that some men have when it comes to women in the math and sciences. I look forward to Amy Noelle Parks' next book and hope to read about Bex or Leo in future stories.
SUMMARY
Seventeen-year-old Evie Beckham has always been too occupied with her love of math and frequent battles with anxiety to want to date. Besides, she's always found the idea of kissing to be kind of weird. But by senior year, thanks to therapy and her friends, she's feeling braver than before. Maybe even brave enough to enter the national math and physics competition or flirt back with the new boy.
Meanwhile, Evie's best friend, Caleb Covic, has always been a little in love with her. So he's horrified when he is forced to witness Evie's meet-cute with the new guy. Desperate, Caleb uses an online forum to capture Evie's interest—and it goes a little too well. Now Evie wonders how she went from avoiding romance to having to choose between two—or is it three?—boys.
---
What do you think about this review?
Comments
No comments posted.

Registered users may leave comments.
Log in or register now!