"She certainly doesn't have a simple life!"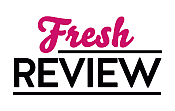 Reviewed by Annetta Sweetko
Posted March 24, 2021

Thriller Legal | Romance Suspense
In ADVERSE POSSESSION Anna Albertini is trying to build up her law offices and get comfortable with her romance with her long time hero Aiden Devlin, but life has a way of just not going exactly as she hopes. Throw in a newspaper reporter who just loves to dog Anna's every move and spin it toward the worst light; another attorney who wants to ruin her and an ex-girlfriend of Aiden's from his undercover days and you have Anna's troubles. Oh and it does get a little worse for the intrepid woman as her rival winds up dead on her doorsteps. - with Anna as the number one suspect.
On top of it all is Anna's grandmother - Nonna Albertini is determined to fix up her granddaughter, Tessa, with prosecuting attorney Nick Bassanelli and Anna promises to help. With his own grandmother in cahoots how can Nick possibly win against them?
ADVERSE POSSESSION is a page turner from the very amazing mind of author Rebecca Zanetti. Poor Anna - her life seems so out of control at times but other times, especially when Aiden and her family are all there, it is all smooth going. The death of Aiden's ex puts her once again in the limelight of the biker club he was undercover for - as a couple of the "old ladies" are seeking revenge on the death of their "sister" - not having any idea that the sister was also undercover at the time. Her typical day might involve a car chase and wreck, trying to keep a client out of jail and helping her grandmother with her matchmaking trials and tribulations - one such try leads to a food fight. Aiden is busy trying to finish up with the MC undercover operation, catch a bomber who keeps getting away, and keep close to Anna while hoping everything will settle down just a bit. With an Irish-Italian family - I don't think that is going to happen soon.
If you love danger that includes a couple of speeding car scenes; intrigue; some really hilarious moments provided by loving grandmothers (that also involves a sister who isn't about to be pushed - which intrigues the other party also being pushed); a sweet and steamy romance and family scenes that include Bailey's Irish Cream and ice cream get-together and Sunday cookouts - then ADVERSE POSSESSION is all that and more. The more will include a rather surprise bad guy that comes out of nowhere - Bravo Rebecca Zanetti!
SUMMARY
The plural form of Nemesis is Nemeses

Anna Albertini never thought she'd have to look up the plural form of nemesis. In fact, she never thought she'd have one, much less three. But as she and her new partner try to make a go of their fledgling law firm, enemies come from every direction.

First, there's a newspaper reporter trying to make a name for herself by dogging Anna's every move. Second, there's a lawyer on the opposite side of every case who just doesn't like Anna. And third, there's Aiden Devlin's ex-girlfriend, who decides to descend upon the sleeping Idaho town like a bird of prey. It's too bad she's discovered dead…after finding herself on the wrong end of a potato gun, putting Anna top of the suspect list.

Anna deals with every day as it arrives while juggling her developing relationship with Aiden, trying to pay her rent by finding at least one client who pays, and finally by partnering with her Nonna Albertini in the world's most chaotic plan to match-make her sister with the Elk County's prosecuting attorney, Nick Basanelli. It's a good thing Anna has learned to thrive in chaos.
Excerpt
This was all too good to be true. We should probably talk about us or what we wanted or something. "Aiden—"
A pipe groaned beneath the kitchen sink and then water burst out.
Aiden moved instantly, setting me aside and dropping to his knees. "Damn it." He reached for the wrench and ducked under, swearing in Gaelic. "Hey. Hand me the plug wrench, would you?" His voice was muffled.
"Sure." I walked in the water pooling on the floor and dug into the toolbox, handing over the plug wrench. This wasn't my first leaking pipe.
"Thanks." Aiden fiddled as water continued to pour.
"Sure." Yeah, I was a little smug I could help fix the sink. I stepped over his legs and my heel caught on his jeans. Crap. I scrambled for balance but slid farther, landing on his legs and hitting my head on the side of the counter. Water sprayed me right in the face, and I turned away to cough.
Aiden grasped my arm and set me out of the spray. "You okay?" He didn't even sound surprised.
"Yeah." I shook water out of my hair and it sprayed everywhere. My head didn't even hurt. My entire front side was soaked, however.
A sharp knock sounded from his door.
"That's the pizza. Get money from my wallet." He ducked back under the sink, his muscles moving nicely. The spray of water trickled and then stopped.
I wiped water off my face and shook out my shirt before taking cash out of his wallet, which was on the counter. I'd pay, but I didn't have any cash right now. Even in the bank. Then I wiped off my feet before walking out of the kitchen and through the empty living room to the door. I opened it, more than ready for dinner.
"Hi." A stunning and very curvy redhead stood on the porch—without a pizza.
I blinked water out of my eyes, acutely aware of the feeling of mascara running beneath my eyes. "Hi." I wiped off my face and looked past her for a pizza car. Nope. "Can I help you?" New neighbor? Wonderful. She really was pretty.
Her eyes were a light blue that matched her frilly shirt that was tucked into dark jeans. She had the ability to look dressed up in jeans, which was something I'd always admired. The Chanel handbag over her shoulder completed a perfect look, along with the four-inch red checkered wedges. When she spoke, she had the perfect southern accent. The one that sounded like warm molasses sliding over your skin. "I'm looking for Aiden Devlin. Rumor has it he lives here."
Of course she was. I nodded. "Yes. Can I tell him who's here?" More importantly, I wanted to know who the hell she was.
She smiled full and red lips. "Tell him his wife needs to talk to him."
---
What do you think about this review?
Comments
No comments posted.

Registered users may leave comments.
Log in or register now!