"I really need to move to Harland County!"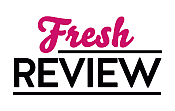 Reviewed by Robin Reynolds
Posted March 18, 2021

Romance Comedy | Romance Military
Book five in the HC Heroes series, COOPER, features a hero who was adopted. I'm always a little leery going into a book with an adoption story or angle to it. So often adoption is portrayed in an unrealistic way or in a bad light. In the real world media, you only hear the horror stories or the outrageous, but there are so many good adoption stories out there, including heartwarming stories about women making the hardest decision of their lives, out of love for a child. I know this because I work for an adoption agency. So I'm happy to say Donna Michaels did not stoop to the sensational for Cooper's backstory. He grew up with loving adoptive parents, who he misses since they've passed away. After they died, he tried to locate his birth parents and learned that his biological father abused his birth mother, and was in prison. He immediately stopped searching for his mother, afraid that she would not want to be found and would hate him because he would remind her of his father. So Cooper has a little baggage, and that's fine because, no matter how much adoptees love their second parents, they still wonder about the first ones.
We already know Cooper and Abby from the previous books in the series. Cooper has had a thing for Abby for quite some time, but she's the sister of one of his buddies, which makes her off-limits. Abby is a hairstylist with her own salon in the same little shopping center as Stefanie and Mel, across the alley from Eagle Security & Investigations, where Cooper and his buddies work. I always appreciate the deep friendship the girls have, as well as the camaraderie between all the guys, and love having the characters from the previous books involved in the storyline of the current book.
But COOPER veered a bit from the path that the other books took. The guys go out of town for a bodyguard job. Cooper was supposed to go as well, but while sparring with his buddies, he got so distracted watching Abby that he took a blow to the jaw. That was one of my favorite parts of the book, along with the teasing banter that followed. Since he had a nice bruise to show for it, he wasn't allowed to bodyguard – evidence that he couldn't defend himself was bad for business. So from that point, it was just Cooper and the girls for most of the book. It was somewhat uneventful, but also a great character study as we spend a lot of time just hanging out with each main character individually, or when Cooper and Abby finally get together.
Of course, Abby also has had a thing for Cooper, but she knew he would never make a move, nor would she – she would never put Cooper in the position of betraying the brotherhood he has with her brother, Carter. This made for a lot of angst as they danced around each other, and then finally, one night they actually danced with each other. But it really started with Cooper overhearing the girls talking about Abby's bucket list, and deciding to help her cross off the last item. After that, there was quite a bit of action – the steamy kind! Once the other guys return, I loved Carter's reaction to learning that his sister is dating his buddy.
And then suddenly, plot twist! And all the action that had been missing throughout COOPER was suddenly thrown in, the pace picked way up, and I was left crying happy tears for Abby and Cooper when it was all over and done.
Learn more about Cooper
SUMMARY
Cooper Thompson was a take-it-on-the-chin type of guy. An attitude that had served him well as a Navy SEAL and now as an agent in his buddy's security and protection agency, but a few years back, it had faltered when he'd discovered the reason behind his adoption. A good portion of his self-worth had disappeared...along with his fiancee. Done with serious relationships, he sticks with the fun-seekers and steers clear of all others-especially the one with a sweet soul, long, silky blonde hair, startling blue eyes...and is the sister of one of his Delta brothers. So looking twice at the innocent girl he'd watched grow into a gorgeous woman over the past decade is pure stupidity. She has always been forbidden fruit-one he very much wanted to taste.
Life for Abby Sharpe is going well. Her brother survived active duty and lives close by. She owns a beauty salon that is just this side of successful and she's surrounded by good friends. There is only one thing left on her bucket list: To kiss Cooper Thompson in the rain. She's always had a crush on the guy, and since his arrival in town, she's discovered that not only has it not gone away, it intensified. But Cooper is her brother's Delta brother, and they never messed with family. Which is too bad because there's rain in the forecast, and her body is on high alert.
Discovering Abby's bucket list proves too much for Cooper's resolve and soon he's sharing more than kisses in the rain with the tempting woman. Still determined to keep things light and casual, he reluctantly agrees to keep their 'friendly' situation from her brother. After all, it's just a fun walk on the wild side.
But when she helps out on a case, and it goes wrong, Cooper suddenly realizes his feelings for her are way more than 'just for fun' and he'll risk everything to save her.
Excerpt
Once again, he waited for her to unlock the door and for her to punch in the code to disable her alarm, then he did a quick check inside before returning to the landing. "It's all clear," he told her, watching her shake her head, exasperation ruling her features.
"Thanks, Cooper. Or should I call you Carter?"
He stiffened. "I'm not Carter. I'm not your brother."
None of the thoughts racing through his head were brotherly.
"I know you're not." She lifted her chin, her gaze locked on his. "But…do you?"
He snickered. "Oh, I know. Believe me."
The hard-on he still sported was confirmation enough.
"I'm not sure I do," she said, cocking her head. "Maybe you should prove it."
Son-of-a…
His heart rocked in his chest, then raced as fast as the heat rushing through his veins. "Careful, Abby. You say that to the wrong person they might take advantage of you."
She stepped closer but didn't touch him, just tipped her head back and met his gaze. "Are you the wrong person, Cooper?"
Shit, yeah.
No.
He didn't want to be.
But he was.
He swallowed, clenching his hands into fists to keep from reaching for her. "The worst," he said, and meant it.
"Here's the thing. I don't believe that for a minute." She smiled at him, and warmth flooded his chest. "I've never thought that."
Damn. She was killing him. Feeding his soul. Standing so close he could feel her heat, smell her sweet flowery scent, get lost in those baby blues of hers. They were clear and honest, and what he read in them about stopped his heart.
Desire.
It blasted his resolve.
Unable to hold onto his control, Cooper cupped her face with one hand and lightly traced her bottom lip with his thumb as he slowly lowered his head.
---
What do you think about this review?
Comments
No comments posted.

Registered users may leave comments.
Log in or register now!