"The best HC Hero so far!"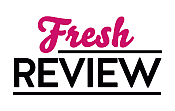 Reviewed by Robin Reynolds
Posted March 18, 2021

Romance Military | Romance Comedy
GABE is the fourth book in Ms. Michael's HC Heroes series and I think it's my favorite so far! I've been very curious about the sheriff, especially after reading Dex and Rylee's story. Rylee's big brother definitely piqued my interest. Former military AND law enforcement? Two of my catnips. He's the first hero in this series who does not work at Eagle Security Investigations with the other guys, but he's still a part of their band of brothers. Put him with Lindsey, a vet tech who rescues and fosters animals, something I admire, and I was eager for their story!
Much as I respect people who work tirelessly to give abused and neglected animals better lives, I was still a little surprised by Lindsey, who took chances in dangerous situations and trespassed on private property to do so. I understand wanting desperately to help a neglected animal, but not by ignoring the law. Gabe is a by-the-books guy, and in his world, laws were not made to be broken. He didn't necessarily want to arrest Lindsey, but what choice did he have? I didn't blame him one bit. I think I've mentioned in my reviews of the earlier books in the series how I love the teasing banter between all the buddies, and their reactions when they learned about the arrest were hilarious.
Still, this situation showed how Lindsey is like a force of nature. She's passionate about what she does, putting herself and her own needs second to that of the animals she rescues. When the dog she was arrested for is suddenly missing from the owner's backyard, and the owner accuses Lindsey of stealing him, she's determined to track down the dog, with or without Gabe's help. Not long after that trespassing incident, a rancher finds several injured and deceased dogs in a ditch on his property, and Gabe begins investigating the possibility of a dogfighting ring, while also trying to figure out if the missing dog and his owner have any connection to the dumped dogs. Here's where Lindsey got a bit exasperating because she kept inserting herself into the investigation rather than let Gabe, as the sheriff, handle it. But then, if she didn't, we wouldn't have much of a story.
I don't want to give away much more of the plot, but both the story and the investigation were plotted well, and there are some steamy scenes that got downright hot. This entry in the series is a little more of a detective story than the previous books, which is fitting with a sheriff for the hero, and I enjoyed that aspect of the book. As with the previous books, familiar characters are around and involved in the action, the men of Eagle Security Investigations a little more than their partners, and some of their teasing conversations made me laugh out loud.
Reading these books back to back, I have noticed that each book seems to follow a similar formula, and while each couple featured are well written, they're basically the same as the couple who came before them. Gabe, however, is probably the most readily distinguishable from the others, by virtue of his profession since he is involved in a somewhat different type of investigation than the Eagle Security Investigations men normally handle. Regardless, the HC Heroes books are fun to read and I love each couple, but I do believe GABE is my favorite so far.
Learn more about Gabe
SUMMARY
Helping people is Gabe Bryson's calling in life. Exchanging combat boots for a sheriff's badge is as natural to the former Navy SEAL as breathing air. Rules and regulations, law and order are all in his wheelhouse. So to find himself attracted to a beautiful, exasperating animal activist who thinks rules are made to be broken, drives him nuts.
Helping animals is Lyndsey Heston's calling in life. The veterinary technician/animal foster mom doesn't have time for a boyfriend or dating or her unwanted attraction to the handsome new sheriff. He's too buttoned up; too by-the-rules; too much like her father—a former sheriff; and definitely too darn hot for her own good.
After a particularly bad day, she finds herself sharing drinks—and a whole lot more—with the sexy sheriff whose kindness takes her by surprise. Soon compassion turns to passion and they both agree it's just one night and they can go back to disliking each other in the morning.
Even though their 'just one night' turns into several, Gabe is certain he's got a handle on the situation, until Lyndsey breaks up a dog fight ring and acquires a bullseye on her pretty head. The SEAL turned sheriff realizes there's no rule or regulation he won't break to keep her safe.
Excerpt
He held his hand out to her and for a minute he didn't think the woman was going to take it, but then her fingers grasped his, and just like that, some of his anger dissipated under the warm rush of their connection.
She seemed to have lost her edginess, too, because her gaze was less confrontational and more grateful than it had been a few seconds ago. "Thanks," she said, her voice a little breathless, reminding him of another time she'd sounded that way.
Giving himself a mental slap in the face, he stared at her. "Are you okay?"
That was not what he'd planned to ask, but since it got him a smile, he went with it.
"Yes. Just a scrape on the elbow and a sore knee," she replied, pointing to both with her free hand.
Free hand…
Shit.
He was still holding her hand. It was weird how he suddenly didn't want to release her, but since his deputy was looking at them kind of weird, Gabe let go of her hand and shoved his in his pocket. "We need to talk."
There. He sounded serious but not aggressive, and she responded better.
"Agreed." She glanced from him to Fletcher. "Let's go inside."
He fell into step with his deputy as they follow the limping woman into her house. Threepio and Wink greet them at the door, and after a minute of watching her give the duo attention, she led them into her office and sat at her desk.
"All right, what's going on?" he asked, unable to keep quiet any longer. "What's this about you going to Adkins' place today?"
Her chin lifted and defiance lit her gaze. "I went looking for signs of Buster."
He blew out a breath. God, that was stupid. "Why?"
Her head jerked back. "What do you mean, why? Because I'm worried about the dog. He might not be human and on your radar, but he's on mine. Adkins did something with him, and I intend to find out what."
"We've canvased all the neighbors and the area," Fletcher said, his voice and demeanor much more relaxed than Gabe's. "They're keeping an eye out for Shi…the dog."
Lyndsey sighed. "Thank you. I know you have your hands full and your own investigations to worry about, that's why I went there."
Aggravation got the better of him and he muttered a curse. "That was careless and stupid, Lyndsey. You've already got a bullseye on your back where that guy is concerned. Do you think today's incident was an accident?"
She lifted her chin. "No. And I prefer to think I'm determined and smart." She picked her phone up off the desk and held it up as if it were a prize. "While I was snooping behind the shed, Adkins returned home, but he wasn't alone."
"Who was with him?" he asked, anger momentarily forgotten.
She snorted. "Not sure. I was too busy hiding to ask Adkins for an introduction."
Fletcher chuckled.
Gabe glanced sideways at his deputy. "Don't encourage her."
His deputy nodded but that idiot was still smiling.
"I got them on video," she said, waving her phone.
"That's great," Fletcher said.
And smart, but no way was Gabe telling the woman that or next, she'd no doubt sneak into Adkins' house to bug the damn place.
She'd look great in a catsuit, though…
Shit. He mentally shook himself again.
"They spent a bit of time in the shed," she said. "They put something in there. I didn't see it, nor could I hear everything they were saying, but Adkins was grumbling about not liking taking orders. Kind of reminded me of a control freak I know."
Yeah, he knew one too.
---
What do you think about this review?
Comments
No comments posted.

Registered users may leave comments.
Log in or register now!