"Minnie and Eddie find a surprising new sleuthing partner..."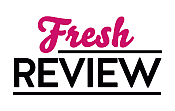 Reviewed by Ruth Castleberry
Posted March 18, 2021

Mystery Cozy | Mystery Culinary | Mystery Private Eye
Minnie and Eddie find themselves at a crossroads, both professionally and personally. Then they miss hitting a dead body in the middle of the road with the bookmobile, and things get a little more complicated in CHECKING OUT CRIME by Laurie Cass, the ninth book in the Bookmobile Cat Mystery series.
Minnie's summer on the houseboat ends when the weather gets colder. This year, her plans to move into the renovated house she shares with her fiancé Ralf look to be in jeopardy since construction work is behind schedule. As temperatures drop, Minnie ponders where she to go to live until the house is ready.
Professionally speaking, the library director wants Minnie to expand the bookmobile route and add more stops. As Minnie explores ways to meet Graydon's demands, she struggles with managing her time and finding someone to help on bookmobile days is proving difficult. Plus, the library's IT specialist, Josh, begs Minnie to help him with his girlfriend when she changes her mind about moving in together.
Minnie's life becomes even more stressful when she discovers bicyclist Brown Berbier's body and finds out it's a case of murder. Of course, Minnie and her cat Eddie decide to investigate. Then, another bicyclist turns up dead. As Minnie juggles the many demands for her time, she runs into Detective Hal Inwood and meets his wife Tabitha for the first time.
Det. Inwood always warns Minnie to stay out of his cases, and the recent murders are no exception. However, as Det. Inwood leaves to meet with the Sheriff, Tabitha and Minnie find they have a lot in common and decide to do some sleuthing together.
As the two women and one cat continue chasing clues and interviewing "persons of interest," they find themselves pondering what the motive might be and who had the opportunity.
Laurie Cass spins a yarn full of red herrings and fascinating characters. Ms. Cass also populates Chilson with engaging folks to visit, and spending time with them is both relaxing and entertaining. The introduction of Tabitha as a sleuthing partner is a welcome addition. And, as usual, Minnie's relationship with Eddie is both endearing and amusing. CHECKING OUT CRIME is definitely a 5-star read.
SUMMARY
Librarian Minnie Hamilton and her clever cat Eddie solve a purr-fect murder, in the newest installment of the delightful Bookmobile Cat Mystery series.

Minnie and her rescue cat Eddie can often be found out and about in their bookmobile near Chilson, Michigan, delivering great reads to grateful patrons all over the county. But they always brake for trouble, and when Minnie sees a car speeding away down the road, and soon comes upon a dead bicyclist, she assumes she just missed seeing a hit-and-run.

Minnie is determined to discover who was behind the wheel, but it soon turns out that things are far more complicated than they seem and there's more to this case than meets the eye. Luckily, this librarian is ready to read the killer his rights.
---
What do you think about this review?
Comments
No comments posted.

Registered users may leave comments.
Log in or register now!