"An Emotionally Difficult but Beautiful Story"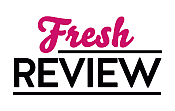 Reviewed by Carol Pennington
Posted March 18, 2021

Inspirational | Women's Fiction
Sometimes in life, things become so difficult that facing each day becomes an insurmountable task. Mara Jacobs is unofficially a single mom raising three children. Unofficially because she is technically married, yet she feels abandoned. Her husband, Liam, wants to do something that makes a difference in the world. Mara supported his dreams three years ago when he accepted a four-year assignment in Uganda to help establish clean water wells. She told him she could manage their home and children on her own while he chased his dream. Little did she know how difficult that would become. Their oldest son, Dylan, has been in trouble with a capital T. His run-ins with the law and his drug problems have taken a huge toll on her. Their teenage daughter, Chelsea, has made bad decisions that have life-changing results. Her only saving grace is their youngest son, Jeremy. Mara is tired of doing everything alone. Her life has become the meaning of her name, bitter.
FACING THE DAWN by Cynthia Ruchti is one of the best books I have ever read. I was touched to the very depth of my being. Yet, it was also one of the most difficult books I've ever read, too. The emotional pull of this story is beyond description. The events in Mara's life are so devastating it is hard to imagine how anyone could survive them. Without the support of her friends and her renewed faith in God, she very likely would not have survived intact.
I really liked the sense of humor Cynthia Ruchti incorporated into the story and, in Ruchti's own words, the "snarkiness" of the main character. Their inclusion made a story that is very difficult to read because of its intense emotional elements not only bearable, but also enjoyable. That's quite an accomplishment in my opinion.
I also really liked the relationship portrayed between Mara and her forever friend, Ashlee. How wonderful life would be if everyone had a friendship like theirs? Their friendship is true and deep. One in which friends are always there for each other. They tell the other what they need to hear instead of what they want to hear, yet always doing it with kindness and love. What a blessing it is to be part of a friendship such as this! A very special shout-out to my forever friend, Maria. I sincerely hope I have been half as good a friend to her as she has been to me.
The characters in this story are interesting and believable and the character development in this book is amazing. Not only does the reader see the tremendous development within the main character, but also within many of the sub characters. As an example, Mara reaches the point she is utterly broken. However, she comes to find the strength to face that which she thinks impossible and that which she most fears, not once, but several times in the book. The growth within Mara's children is also well depicted and nothing short of amazing.
For those who have read my previous reviews, you know I always love learning something new from the books I read. This book fulfilled that desire. I can't wait to research more about cyanotype. I plan to introduce this art to my grandchildren this summer and use the occasion to pass along some very important life lessons.
FACING THE DAWN by Cynthia Ruchti is a book of sorrow and grief. However, it is also a book about faith, overcoming obstacles, friendship, love and facing our fears. This is the first book I read by this author, but it will not be the last. I highly recommend this book to anyone who enjoys a well-written story about facing impossible odds and overcoming them. It is a book that will adorn my shelf and be revisited many times in the future.
SUMMARY
While her humanitarian husband Liam has been digging wells in Africa, Mara Jacobs has been struggling. She knows she's supposed to feel a warm glow that her husband is nine time zones away, caring for widows and orphans. But the reality is that she is exhausted, working a demanding yet unrewarding job, trying to manage their three detention-prone kids, failing at her to-repair list, and fading like a garment left too long in the sun.

Then Liam's three-year absence turns into something more, changing everything and plunging her into a sunless grief. As Mara struggles to find her footing, she discovers that even when hope is tenuous, faith is fragile, and the future is unknown, we can be sure we are not forgotten . . . or unloved.

With emotionally evocative prose that tackles tough topics with tenderness and hope, award-winning author Cynthia Ruchti invites you on a journey of the heart you won't soon forget.
---
What do you think about this review?
Comments
No comments posted.

Registered users may leave comments.
Log in or register now!