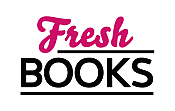 Books to enjoy in May! Let your reading blosson!
"A vivid, captivating paranormal!"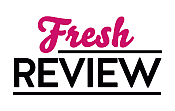 Reviewed by Annetta Sweetko
Posted March 18, 2021

With a whole town full of people suddenly missing it is up to the owner of the land to solve the mystery. As one of the owners, the Marrok sends his son Charles and Charles' mate Anna to investigate. There are too many strange things happening, one sign after another, that lead a twisty road to the truth. And that truth surprisingly leads to the Marrok's mate Leah's past.
WILD SIGN will have readers captivated with the mystery, the danger, and the backstory that might give you some sympathy for Leah. WILD SIGN is very intense at times and full of secrets that are revealed throughout the pages. Not too many writers can give you such an array of characters (good, bad, and just plain evil), situations that will leave you stunned, and a vista that has you envisioning it all so easily then pulls it all together to leave the reader totally enthralled. WILD SIGN is author Patricia Briggs at her very best.
Fans of Ms. Briggs's Alpha and Omega series know Charles and Anna's history and there is a bit of background that is offered to help those who do not know them. A sad and unfair twist led Anna to Charles, but it was not her choice to give up her human life and chance for a family. I love how far they have come from their beginning, when Anna was not comfortable or trusting of any werewolves, and who could blame her? It is amazing how much Anna has grown in this series. She might be kind, gentle, and soothe the dangerous instincts in some of the wilder wolves, but she does not back down when she believes she is right. That backbone often has her telling the Marrok (the alpha of all werewolves) where he can go.
Charles has changed little by little, but you might only see it in the eyes of his mate because he is still his father's enforcer, but he would give the world to Anna if he is able. The ending of WILD SIGN comes out of nowhere and not only will it surprise you but leave you wondering how the Marrok (or this author) will explain it going forward.
WILD SIGN will give readers the chance to be transported to another world through the vivid writing and descriptive skills of Patricia Briggs and will leave you sated, yet wanting more.
SUMMARY
Mated werewolves Charles Cornick and Anna Latham must discover what could make an entire community disappear--before it's too late--in this thrilling entry in the #1 New York Times bestselling Alpha and Omega series.

In the wilds of the Northern California mountains, all the inhabitants of a small town have gone missing. It's as if the people picked up and left their possessions behind. With a mystery on their hands and no jurisdiction on private property, the FBI dumps the whole problem in the lap of the land owner, Aspen Creek, Inc.--aka the business organization of the Marrok's pack.

Somehow, the pack of the Wolf Who Rules is connected to a group of vanished people. Werewolves Charles Cornick and Anna Latham are tasked with investigating, and soon find that a deserted town is the least of the challenges they face.

Death sings in the forest, and when it calls, Charles and Anna must answer. Something has awakened in the heart of the California mountains, something old and dangerous--and it has met werewolves before.
---
What do you think about this review?
Comments
No comments posted.

Registered users may leave comments.
Log in or register now!