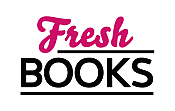 Pick up great June books for summer reading
"Perfect for Poolside or the Beach"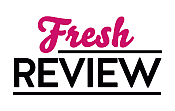 Reviewed by Carol Pennington
Posted March 11, 2021

Romance Contemporary | Inspirational Romance
If you are looking for a sweet romance, look no further than LOVE AND A LITTLE WHITE LIE by Tammy L. Gray. This is the story of January Sanders who is on the rebound from a failed relationship. Seeking a place to recover far from her needy mother, January journeys to her Aunt Doreen's wedding venue near Midlothian, Texas. Thanks to the generosity of her aunt, she now has a cabin to stay in and a job prospect at her aunt's church. She is pleasantly surprised when she gets the job because she doesn't even believe in God. She is thankful that they didn't ask about her beliefs when she interviewed. However, she soon discovers that keeping up pretenses and living a lie of omission is harder than she thought. Especially when she finds herself falling for a Praise Team member who has strong beliefs. Will their relationship withstand the truth?
I found this book to be both enjoyable and entertaining. There is quite a bit of well-written humor that is dispersed within the story. The plot is believable and the characters are realistic. I very much liked the section of the story that sheds light on the background of January's mother. This revelation gives January the knowledge she needs to understand and relate to her mom. The love scenes are sweet and there is a very good plot twist. There are a lot of religious overtones in the book, but I did not find it to be preachy. I did find January to be portrayed as very immature for someone who is twenty-nine years old, but overall I still enjoyed the book.
LOVE AND A LITTLE WHITE LIE by Tammy L. Gray is a quick easy read that would be perfect for reading beside the pool or at the beach. I recommend this book to anyone who enjoys sweet romance novels.
SUMMARY
After hitting rock bottom, January decides she has nothing to lose in working at her aunt's church--while hiding a lack of faith. A minor deception until she meets the church's guitarist and sparks fly. Can she avoid disaster--especially when a handsome landscape architect has an annoying ability to push her to deal with feelings she'd rather keep buried?

January Sanders grew up believing karma was more reliable than an imaginary higher power, but after suffering her worst heartbreak in 29 years, she's open to just about anything, including taking a temporary position at her aunt's church. Keeping her lack of faith a secret, January is determined to use her photographic memory to help Grace Community's overworked staff, all while scraping herself off rock bottom.

What she doesn't count on is meeting the church's handsome and charming guitarist, who not only is a strong believer, but has also dedicated his life to Christian music. It's a match set for disaster, and yet January has no ability to stay away, even if it means pretending to have faith in a God she doesn't believe in.

Only this time, keeping secrets isn't as easy as she thought it would be. Especially when she's constantly running into her aunt's landscape architect, who seems to know everything about her past and present sins and makes no apologies about pushing her to deal with feelings she'd rather keep buried.

Torn between two worlds incapable of coexisting, can January find the healing that's eluded her or will her resistance to the truth ruin any chance of happiness?
---
What do you think about this review?
Comments
No comments posted.

Registered users may leave comments.
Log in or register now!