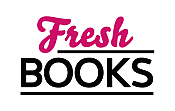 Pick up great June books for summer reading
"Captivating story, beautifully told"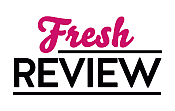 Reviewed by Evie Harris
Posted March 9, 2021

Every child is unique, but Hattie Taylor is a bit more unique than some others. After her mother died Hattie was living with her father and his friend in a mining community. After her father died other arrangements for her were made. Readers first meet Hattie in 1899 as she arrives in the small town of Mattawa, Oregon by train. Jacob Witherspoon is there to greet the orphan as his mother has agreed to be her guardian. Hattie's mother had been a distant relative of Jacob's mother. It immediately becomes obvious that Hattie's presence will create challenges. Are he and his mother up to the task?
This is a multi-layered story. Hattie is a fascinating character and the author skillfully takes readers through her coming of age story during a time which women had few freedoms. Outspoken and always curious, Hattie faces many struggles in her new hometown which thrives on gossip and passing judgment especially aimed at Hattie. Jacob knows who and what he wants in life. When life deals him something different, he also faces challenges. The one thing Hattie and Jacob share from the day they first met is a special relationship. They will find it tested many times over the years.
The power of this perfectly paced novel comes from the intricately woven relationships between the characters. Violence occurs which has long-lasting consequences. Family, friends, trust, love and betrayal are amongst the themes central to the narrative. Beautifully told, THE BALLAD OF HATTIE TAYLOR is well worth reading. Highly recommended.
SUMMARY
In the small, bustling town of Mattawa, Oregon, the turn of the century offers a new kind of frontier for women: a vast and exciting range of possibilities--to a point. It's a time for change, and no one is more eager to embrace new paths than free-spirited outsider Hattie Taylor. If only she could embrace Jake Murdock too.

Jake can't remember a time he was so confused. Hattie is off-limits. The provoking spitfire is under his mother's protection--his protection--and he has always belonged to another. But now, with the passing of his wife, Jake feels something shift between them. Frustratingly aware of Hattie as a woman, he struggles with new feelings, new questions, new desires.

But when a desperate decision born of good intentions turns out to have ugly repercussions, Hattie confronts a cruel reality she can no longer ignore: the truth of where women really stand and the actions men take to keep them there. To navigate her new world of tainted justice and privileged order Hattie will draw on the strength of the women around her--and Jake will learn what it truly means to support the woman he loves.
---
What do you think about this review?
Comments
No comments posted.

Registered users may leave comments.
Log in or register now!