"A fantastic fantasy escape!"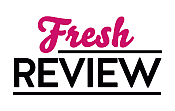 Reviewed by Annetta Sweetko
Posted March 3, 2021

Fantasy | Paranormal | Romance
Juniper Crawford is the younger half-sister of the Queen of Corvids. She is a fox shifter herself, and with her brother, the computer wiz, has taken over the family private investigation company. For a long time, Juniper felt as if she lived in her twin sister's shadow, and she feels it is time to move on. But she needs to beware because doing so just might put her life in danger. Sometimes it is much safer in the shadows.
When a simple case sends Juniper out to investigate a case of arson gives her more than she expects stretching her abilities nearly to the limit. Juniper takes the necessary steps to get the answers for her client but finds some interesting surprises. Just what shifters need is another secret society - but are they good guys or bad guys, she isn't sure... But she knows she needs to find out. Her other problem is why does a particular dark lord keep showing up, offering to help with things she isn't sure she should mess with? Although a bit tempted, Juniper knows he is certainly not someone to trust.
In FROM THE SHADOWS, Juniper Crawford is grown up but it is hard to be the sister of the Queen of Corvids. Juniper is strong-willed and determined to be her own woman but as far as it goes socially, she is still a bit unsure of herself. It is too bad the one person she has the biggest crush on has never seen her as anything but the Queen's sister. During her investigation, she finds someone who seems to be attracted to her but is it once again only a trick?
As with all the books in the Raven Crawford series by J. C. McKenzie, FROM THE SHADOWS is a fun read, with intriguing characters and situations that will have you laughing or holding your breath waiting to see what goes bump next. This is a stand-alone, so if you haven't read any of the past books in the series, FROM THE SHADOWS is written in a way that is easy to follow. Of course, once you have read this I recommend going back and reading the whole series. Also, a word of warning; though this book does have closure with the ending, you will be on pins and needles waiting to find out just what Juniper is going to get into next. A fantastic fantasy escape!
SUMMARY
Commander of ravens, wielder of shadows, Queen of Corvids, born of Huginn Muninn, creation of Odin and the Morrígan...Sounds impressive, right?
Yeah, that's not me.I'm Juniper Crawford, the fox-shifting half-sibling of the aforementioned badass. Along with my computer geek brother, I've taken over the family's private investigation business. I've grown up around weird cases so when one of mine reveals the existence of a secret organization, I'm not surprised.What does shock me is the sudden attention from the fae.
Living in my sister's shadow has kept me blissfully overlooked until now. I'm already irritated with this sudden exposure so when a certain dark fae magically appears with timing a little too perfect and an offer a little too good, I'm only slightly tempted to accept.This fox shifter needs to level up, but will I lose myself in the process?
---
What do you think about this review?
Comments
No comments posted.

Registered users may leave comments.
Log in or register now!