"Shocking murders arise from lies rooted in the past!"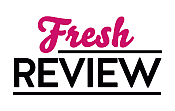 Reviewed by Audrey Lawrence
Posted February 24, 2021

Mystery Historical | Mystery Police Procedural
The lovely warm spring weather in 1921 lures young Roddy MacNabb to pull out his fishing rod and try his luck in the River Dee in the Llangollen Valley. Just when he thinks he has finally caught one, his joy turns to horror over what he pulls in to shore.
Meanwhile, in London, Inspector Ian Rutledge of Scotland is on the outs with his boss Chief Superintendent Markham over fallout from a previous case. He is growing increasingly frustrated over weeks of just writing up the administrative reports that Markham sidelined him to complete. Despite its potential for being perceived as punishment, Rutledge is gratefully relieved when given a case again, even if only in a small village in Wales.
The local Welsh constabulary had determined the unidentified man pulled from the river was not local; but with no identification, they could go no further with their investigation. Would Scotland Yard help? As Rutledge meets with the local police, they both want the same answers. Why had the man fallen from the aqueduct? Was it an accident or murder?
With only the barest of clues and a tag on the dead man's shirt, Rutledge finally determines the "who" of "who is the victim?" Yet, with no leads, how can he figure out the "why" of it all? Will the bigger mystery ever be solved when there are no clues and no one says they knew him?
A FATAL LIE is the 23rd case in the Inspector Ian Rutledge Mystery Series written by the highly regarded New York Times bestselling mother and son team writing under the name of Charles Todd. This series, along with their Bess Crawford Mystery Series, is a particular favourite of mine as the Todd team have an exceptional ability to bring to vivid life all the horrible smells and smells, the exhausting conditions, the futile carnage, and the dangers faced by those on the front in World War I.
Many of the survivors of the Great War, such as ex-officer Ian Rutledge still relive the horrors in their mind, even in peaceful England. Today, we know they suffer from post-trauma stress disorder (PTSD), but in the 1920s, that condition was not recognized or labelled "the shakes." Rutledge and other ex-soldiers could recognize it at a glance and often, a nod of the head is the only compassion they can give each other.
With many historical and geographic details seamlessly interwoven into A FATAL LIE, I often found myself literally back in time and in the backseat of Rutledge's motorcar travelling along with Hamish, as Rutledge turns the crank to make one more trip to verify every fact and to chase down the smallest detail. After uncovering lies, he never accepts what anyone says at face value in order to get closer to the truth.
While his diligence is one of Rutledge's strengths, I found it made A FATAL LIE almost a little obsessive for the reader as there are so very few spots of happiness or humour to relieve the tedium and frustration of the chase. He seldom calls and doesn't connect with any of his friends. Todd fans will understand why Rutledge has becomes so sour and needlessly independent, while new readers may not find him intriguing as a character. Despite that, A FATAL LIE is still a very captivating and page-turning mystery!
As a complete mystery, A FATAL LIE definitely works as a standalone novel; however, it does not seem to me to be the most optimal book for introducing new readers to the series. Reading at least the first book (or books) will give readers new to Charles Todd a deeper and richer understanding of why Hamish continues to haunt Rutledge, his actions, and why the war still looms large in Rutledge's thoughts.
My verdict… if you enjoy a solid police procedural, historical fiction, or British-based mysteries, you will definitely want to investigate and uncover what proves to be A FATAL LIE! Do check it out!
SUMMARY
In one of his most puzzling cases, Scotland Yard Inspector Ian Rutledge must delve deep into a dead man's life and his past to find a killer determined to keep dark secrets buried.
A peaceful Welsh village is thrown into turmoil when a terrified boy stumbles on a body in a nearby river. The man appears to have fallen from the canal aqueduct spanning the valley. But there is no identification on the body, he isn't a local, and no one will admit to having seen him before. With little to go on, the village police turn to Scotland Yard for help.
When Inspector Ian Rutledge is sent from London to find answers, he is given few clues - a faded military tattoo on the victim's arm and an unusual label in the collar of his shirt. They eventually lead him to the victim's identity: Sam Milford. By all accounts, he was a good man and well-respected. Then, why is his death so mysterious? Looking for the truth, Rutledge uncovers a web of lies swirling around a suicidal woman, a child's tragic fate, another woman bent on protecting her past. But where among all the lies is the motive for murder?
To track a killer, Rutledge must retrace Milford's last journey. Yet death seems to stalk his every move, and the truth seems to shift at every turn. Man or woman, this murderer stays in the shadows, and it will take desperate measures to lure him - or her - into the light.
---
What do you think about this review?
Comments
No comments posted.

Registered users may leave comments.
Log in or register now!