"Escapist fiction with a first responder"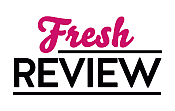 Reviewed by Clare O'Beara
Posted February 24, 2021

Inspirational Mystery | Romance Suspense
Thrills all the way, as ER nurse Janie Kirkpatrick is forced to team up with an undercover cop and go ON THE RUN in Missouri. Emergency Responders, as in this series, are used to high tension and swift decisions. But today, four armed men arrive, and one has a gunshot wound. The patient needs urgent medical help, which Janie is obligated to give.
The scene turns ugly and it's close to ending very badly, but Brad Benton who is deep undercover with the criminal gang manages to get Janie out. He explains to her that he's gathering evidence on a drug lord and investigating a series of killings. Ever the resilient woman, Janie doesn't want to put her trust in any man, and she has a small dog, Pixie, to protect. But she's now a witness and Brad – who still hopes to get back in the gang's trust – offers to bring her to a safe house.
That Pixie. She gets everywhere. She has a canvas bag-style carrier, in which Janie totes the dog around, but Pixie manages to get out, get under car seats, get lost. Janie is devoted to her canine companion and insists on risking her own safety to find her pet. We can tell from early on the route, that Pixie is too big a part of the narrative to be abandoned, so Brad is going to have to put up with this, which can be quite amusing in the middle of all the chases and even airplane terror. I'll say one thing, you won't be bored reading this romantic suspense novel. But you might wish for a pause in the action.
We learn that a nurse is definitely a useful person to have around, and Janie's calling is shown as aspirational, though it hasn't previously brought her a good romantic life. As for Brad, long periods away from home and not being able to share his feelings have dulled him to the possibility of a steady relationship. Can anything blossom in the stress and strain of their flight for survival? I'm not sure a romance is realistic here, but readers can make up their own minds.
Valerie Hansen is a reliable author of romantic suspense, who researches detail and provides her heroines with solid training and specialist knowledge. The men are somewhat standard by comparison, and that's got to be a good thing for women, right? Enjoy the latest offering of escapist fiction with this potential couple ON THE RUN.
SUMMARY
Is she running from danger—or into it?

When a desperate criminal pulls a gun on her in the ER, nurse Janie Kirkpatrick is in deep trouble—until undercover cop Brad Benton saves her life. Now Janie's a witness with a lethal enemy and on the run with a stranger. She has no choice but to trust Brad. But can he take down the criminals before a murderer parts them forever?

USA TODAY Bestselling Author Valerie Hansen

From Harlequin Love Inspired Suspense: Courage. Danger. Faith.

Emergency Responders
---
What do you think about this review?
Comments
No comments posted.

Registered users may leave comments.
Log in or register now!