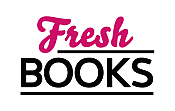 April showers are here, settle with a great read!
"Great entry in the HC Heroes series!"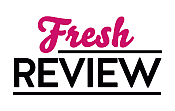 Reviewed by Robin Reynolds
Posted February 24, 2021

Romance Comedy | Romance Contemporary | Romance Military
DEX is the third book in the HC Heroes series, and I think it may be my favorite so far! Dex is one of the former Delta Force members who are now working at Eagle Security and Investigations. Rylee is the sister of one of his military buddies. They used to be good friends, but then Dex broke up Rylee's engagement and chased away her fiance, while never telling her why. She's been hurt and angry at him ever since. Now Rylee is joining the firm as the new receptionist, but she's secretly hoping that Mac, their boss, will eventually let her do some investigating. Of course, the sparks are flying, even while Rylee tries to avoid Dex and they both pretend they are ambivalent and unaware of the other. And of course, their friends see past the pretense and there is plenty of teasing banter which I loved.
Rylee has been sheltered and coddled by her family since she was a teenager and nearly died after a horrible car accident. She carries scars on her body, and years later still deals with pain in her shoulder, but she is frustrated by her family, and especially her older brother, Gabe, treating her like a fragile doll. Working alongside Dex brings out a lot of feelings, and she begins to look at him a little differently as she realizes that not only has he never tried to shelter her but has actually stood up to her brother and defended her when Gabe was trying to put her on a shelf out of the way. I was already enamored with Dex pretty much from the start, but learning some of the little things he's done for Rylee, and even learning what was behind him running off her fiance, made me love him even more. Dex has never let Rylee know how he really feels about her because, as Gabe's sister, she was off-limits. One of those bro codes, and a line he couldn't cross. Plus, he has relationship issues, having grown up in the foster care system and learning to keep his heart to himself. The chemistry between Dex and Rylee is palpable, and I loved watching them warily circling each other. The first kiss was swoon-worthy, and even though it didn't progress at that point, it was a steamy scene.
Rylee gets her wish when Mac lets her do some investigating for their newest case, involving possible credit card fraud/identity theft at a yoga studio, which leads to her and Dex going undercover to attend a couple's retreat as they continue the investigation. I'm sure you can guess what happens at that retreat, as caution is thrown to the wind and all bets are off. In the end, the investigation is tied up a bit abruptly, which would normally irritate me, but for this storyline, it worked as it had repercussions that came between Rylee and Dex which then had to be dealt with.
The book takes place over a relatively short period of time, and while I usually prefer a story to stretch out a little more while the main couple takes some time to get to know each other, given the history and long friendship between Rylee and Dex the pace of their relationship felt realistic. I love that the main characters from the previous books are around and involved in the story. You hear about the brotherhood that grows between men who have served in the military together, and the guys here give a great example of that, being a tight-knit group. Gabe is the local sheriff, rather than working with the other guys at the security firm, but he's still part of that brotherhood, and I'm really looking forward to his book, which is next in the series. The women are a mix of old friends and newcomers, but their friendships are also strong. And while there is a lot of joking around, especially regarding the couples and their sex lives, nobody goes overboard with it and they are all still respectful of each other. Frankly, I'm a little envious of their friendship and their lives, and wouldn't mind taking up residence in Harland County! DEX is a great entry in the HC Heroes series, and the book was the perfect antidote to the unreasonably cold, snowy weather outside.
Learn more about Dex
SUMMARY
Too stubborn not to butt heads…too attracted to each other not to fall into bed.
Dexter "Dex" Wright is never wrong. It's not an ego thing, it's a fact reflected by a drawer full of military medals and commendations. He's great at protecting people, and even better at guarding his heart—skills honed by a stint in Delta Force and from growing up in the system. But daily contact with the beautiful, stubborn sister of one of his military buddies is slowly thawing the unreachable.
Rylee Bryson grew up a military brat. Instead of rebelling against the regimented, disciplined lifestyle, she embraced it. Too bad her family wants her to get married and play it safe behind a desk. She tried that—even got engaged—but neither worked out. So when she learns her brother's buddies need a receptionist for their security and investigation company she jumps at the chance—not to trade one desk for another—no, Rylee is on a mission to prove she has what it takes to be an agent. If only she didn't have to work with the sexy jerk who broke up her engagement.
With the tempting woman assigned to work undercover with him on a case, Dex can't seem to keep his hands or his mouth off his partner. But more than his heart is at stake if he doesn't keep his head in the game.
---
What do you think about this review?
Comments
No comments posted.

Registered users may leave comments.
Log in or register now!