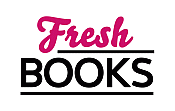 Summer reads begin in June!
"Romance with a dash of intrigue"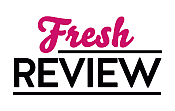 Reviewed by Robin Reynolds
Posted February 24, 2021

CARTER is the second book in Donna Michaels's HC Heroes series and picks up not long after the first book. We previously met Mel, a tattoo artist, and Carter, one of the hot former Delta brothers working for Eagle Security Investigations, and I was eager to get to know them better. Mel is a very interesting character. I don't think I'd ever read a book with a tattoo artist as one of the main characters. I loved that to her a tattoo isn't just ink on your body. She believes it should have special meaning, and she likes helping her customers create their own special tattoo, or turning someone's ugly scar into something beautiful. She also volunteers for a local animal rescue and has a bird with a bit of a potty mouth who provided quite a bit of comic relief.
Mel is fierce and independent, but Carter catches her one night at her most vulnerable worst. And that's a problem for Carter because he has a history of falling for and taking care of vulnerable women and then getting dumped by them, so the last thing he wants is a relationship. If only he weren't so attracted to her! That feeling is, of course, mutual, but after losing her brother and her father, Mel thinks she's a jinx that men should stay away from. She's become content with the life she's built for herself and isn't interested in a relationship either. So they crush on each other from afar, not realizing their hunger for each other shows on their faces until their friends point it out to them.
While they're dancing around each other, Mel gets some disturbing crank calls, which she blows off. But her friend, and Carter's sister, Abby, goes behind her back and tells Carter about the calls, and Carter and his buddies come up with a plan to stealthily watch over Mel without her knowing it. This puts Carter in closer proximity with Mel, as he takes advantage of the opportunity to fix her computer when it crashes. It soon becomes obvious to the guys that Mel has a stalker, though she still seems unaware of it.
This story had a lot more heat than the previous one. Once Mel and Carter finally give in to their desire for each other, there are lots of steamy scenes. Almost too many, as it seemed that was all they did for a good section of the book, and I started to get a little impatient, waiting for the actual storyline with the stalker to pick back up. Which it did, and quickly gained my full attention again with some action-packed scenes.
As much as I liked Mel, I really loved Carter. He ticked lots of boxes for me – Alpha male, former military, protective, and yes, hot and sexy. He felt guilty watching over Mel, basically spying on her in order to protect her from her stalker, but he knew she wouldn't let him help her otherwise. In that scene I mentioned above, when he saw her at her most vulnerable, he was so sweet and understanding. That's when I completely fell for him. It was a long road for these two to finally get past their baggage, but it was well worth the wait.
There's a lot to love about CARTER, and I was a little sad to leave him and Mel, but I'm looking forward to Dex and Rylee's story next!
Learn more about Carter
SUMMARY
Protecting her is his job…falling for her is unexpected.
Carter Sharp…isn't always, especially when he's in the presence of his sister's friend, Mel. The sexy tattoo artist's spontaneous, reckless attitude clashes with his 'by-the-book, never-cut-corners' creed—the one that saved his and his team's lives on more than one occasion. His D-Force days are over but working for one of his former Delta brothers as a security expert/investigator has just begun, and it's just his luck to land an assignment to secretly protect the artist.
Mel Richardson doesn't want or need a man in her life—for his safety. She couldn't save her father or her brother, so she refuses to let there be a third. But it's totally safe to secretly crush on her friend's older brother, and even harbor a fantasy or two of the hot, former military guy. Turning a blemish into a work of art, plus rehoming animals who survive the death of their owners are both emotionally rewarding and the perfect distractions to her growing attraction to Carter. Too bad his sister volunteers him to help Mel with some recent technical difficulties.
The hot woman is strong enough to kick his butt if she discovers he's secretly assigned to protect her, but it's the soft, vulnerable side he discovers underneath her tough persona that terrifies him. It makes her lethal enough to cut through his defenses and melt his cold heart.
---
What do you think about this review?
Comments
No comments posted.

Registered users may leave comments.
Log in or register now!