"Riveting courtroom suspense presented at a non-stop pace..."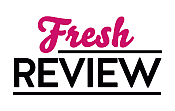 Reviewed by Ruth Castleberry
Posted February 23, 2021

Philip Margolin's fourth Robin Lockwood novel, a MATTER OF LIFE AND DEATH, follows the lawyer's handling of three cases, demonstrating her analytical strength and uncompromising courtroom presence.
Ms. Lockwood easily bests Ian Hennessey's attempt to prosecute a young CPA who sought a sexual encounter to prove his attraction to the opposite sex. The jury finds him innocent of the prostitution charges. Margolin deftly manages this complicated case while building characters that play critical roles later in the novel.
Next, Robin consults with a homeless man, Joe Lattimore, who wants to know if his beating a man to death in the ring during a no-holds-barred fight means trouble for him. When Robin tells him yes, he quietly leaves. Joe suspects something more is going on but cannot refuse now that he may go to jail. His efforts to earn enough money to move his wife and young child into a safe place did not work.
As the story progresses, the plot to frame Joe for murder begins to unfold. Judge Anthony Carasco, married to a wealthy heiress, keeps a mistress and can't afford divorce since the money belongs to his wife. Deciding to murder his wife, he coerces associates, actually criminals, to organize a scheme to find and set up a chump for the murder.
Police arrest Joe for the murder of Betsy Carasco. Robin agrees to represent him and engages Amanda Jaffe to be her co-counsel on the case. The author reveals how the frame results in Joe's arrest. And now Margolin's impressive writing skill kicks in.
For the last half of the book, the author leads readers through Robin, Amanda, and their team's sagacious work to break the too-tight trap effectively set by Judge Carasco. A MATTER OF LIFE AND DEATH is exceptional. The pace is relentless and is simply impossible to put down. The twists are surprising, and the ending unexpected. It is hard to ask for more from such a master at suspense.
SUMMARY
An indigent man has been set up for the brutal murder of the wealthy wife of a prominent judge in New York Times bestseller Phillip Margolin's latest legal thriller featuring Robin Lockwood.

Joe Lattimore, homeless and trying desperately to provide for his young family, agrees to fight in a no-holds-barred illegal bout, only to have his opponent die. Lattimore now finds himself at the mercy of the fight's organizers who blackmail him into burglarizing a house. However, when he breaks in, he finds a murdered woman on the floor and the police have received an anonymous tip naming him the murderer.

Robin Lockwood, an increasingly prominent young attorney and former MMA fighter, agrees to take on his defense. But the case is seemingly airtight—the murdered woman's husband, Judge Anthony Carasco, has an alibi and Lattimore's fingerprints are discovered at the scene. But everything about the case is too easy, too pat, and Lockwood is convinced that her client has been framed. The only problem is that she has no way of proving it and since this is a death case, if she fails then another innocent will die.
---
What do you think about this review?
Comments
No comments posted.

Registered users may leave comments.
Log in or register now!