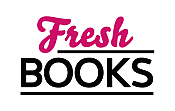 April showers are here, settle with a great read!
"Hannah's At It Again!"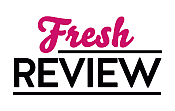 Reviewed by Alison Ellis
Posted February 23, 2021

Mystery Woman Sleuth | Mystery Culinary | Mystery Cozy
Easter is on its way to Lake Eden, Minnesota which means baker extraordinaire, Hannah Swensen, is busy creating delicious new recipes for The Cookie Jar while keeping her customers happy with much-loved favorites. Hannah is still reeling from the deception and loss of her late husband, Ross, and has vacated her condo. She has decided to stay with her long-time friend Norman until she can muster up the courage to live in her beloved home again. Dealing with all of that is enough for Hannah, but a phone call from her sister Andrea brings Hannah back to reality. Andrea has discovered Mayor Bascomb dead in his office, hours after a fight ensued between the two of them. Hannah knows her sister is innocent, but now she must take it upon herself to prove it. Mayor Bascomb wasn't the most loved politician, so the list is long with the people whom he could have betrayed. Working with Mike and Lonnie, this team of detectives must sift out a murderer amongst them before they strike again.
Reading TRIPLE CHOCOLATE CHEESECAKE MURDER is like coming home again. This is the twenty-seventh installment in this series, but this book can be read as a stand-alone. I have to say I am a little disappointed at how this series is continuing to go. I've read all twenty-seven books, so I'm heavily invested in this series. I can't bear to say it, but there is very little that has changed from book one. There is still a love triangle with Mike and Norman, Andrea (Hannah's sister who is married with two kids) is still helpless in the kitchen, and her mother Delores is still drinking champagne in her penthouse with her husband Doc. The only character who is developing as this series goes on is younger sister Michele, which is lovely to see. Some of the conversations that take place are stifling and repetitive and I found a few errors with timing and some other discrepancies in the plot, which was disheartening given the talent of this author.
At over three hundred pages, this could have been a wonderful mystery filled with more plotline and backstory, but it is filled with recipes, and notes, and tips on those recipes. Over thirty recipes were included in my advance reader copy, so that may change, but I found myself clicking through page after page on my Kindle to get back to the mystery itself. Readers need to be aware that you are not getting a full-length novel, but half novel, half recipe book. For some this works, for others it may be an annoyance.
TRIPLE CHOCOLATE CHEESECAKE MURDER isn't a "bad" book if you are used to the writing style of this author, but sadly, it won't make my top ten list of the books for the year either. I'm hoping for the day Hannah moves forward in her love life, and we get a little more culinary mystery mastery like they used to be and a little less cookbook for beginners.
SUMMARY
Spring has sprung in Lake Eden, Minnesota, but Hannah Swensen doesn't have time to stop and smell the roses—not with hot cross buns to make, treats to bake, and a sister to exonerate!

Hannah's up to her ears with Easter orders rushing in at The Cookie Jar, plus a festive meal to prepare for a dinner party at her mother's penthouse. But everything comes crashing to a halt when Hannah receives a panicked call from her sister Andrea—Mayor Richard Bascomb has been murdered . . . and Andrea is the prime suspect.

Even with his reputation for being a bully, Mayor Bascomb—or "Ricky Ticky," as Hannah's mother likes to call him—had been unusually testy in the days leading up to his death, leaving Hannah to wonder if he knew he was in danger. Meanwhile, folks with a motive for mayoral murder are popping up in Lake Eden. Was it a beleaguered colleague? A political rival? A jealous wife? Or a scorned mistress?

As orders pile up at The Cookie Jar—and children line up for Easter egg hunts—Hannah must spring into investigation mode and identify the real killer . . . before another murder happens!

Features Over a Dozen Cookie and Dessert Recipes from The Cookie Jar!

---
What do you think about this review?
Comments
No comments posted.

Registered users may leave comments.
Log in or register now!