"Being cautious is second nature to the two lead characters"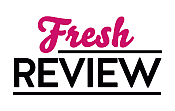 Reviewed by Sandra Wurman
Posted February 23, 2021

Romance Suspense | Romance Western
Working with nature, bees, birds, animals requires a certain sensibility. Understanding connections between species and their environment, natural or otherwise is essential to the wellbeing of everything. So in COURAGE UNDER FIRE Lindsay McKenna first sets the stage by teaching us how awareness of our surroundings is imperative to survival. Animal and human alike.
Chase learned that in the military. But candidly his mother Mary had taught him early on to take note of his surroundings. In farming and ranching taking care and note of the environment is crucial. In the military the same holds true.
Cari comes to the Bar Three ranch to escape her own personal environment that became toxic since her stepbrother Dirk's escape from prison. Cari was an eyewitness to his killing. It had left her as his most obvious target. So she winds up in Silver Creek with Chase on his family's ranch. Cari had all the necessary credentials and experience but was enormously worried about bringing any danger to the Bar Three ranch and its folk.
Cari has a way with animals, most amazing is her interaction with honeybees and birds of prey. It becomes clear to Chase that having Cari reestablish the ranches bee population is a smart decision. Having Cari use his huge ranch as a safe place until Dirk is captured is also smart. As Chase learns more about the ranches bee population he takes advantage of time spent with Cari to give her some survival pointers.
Watching the relationship between Chase and Cari makes you think of two parts of a whole. They are so different and yet their worlds mesh seamlessly.
COURAGE UNDER FIRE isn't my first Lindsay McKenna experience. There are always so many fun facts throw into a Lindsay McKenna story. And here is a little hint - any little tidbit just may be used again in the story so pay attention. When it reappears it will certainly bring a smile to your face. I call it vintage Lindsay.
Lindsay McKenna's characters are smart, sassy, strong, well-developed, and conceived. Nevermore so than those you meet in COURAGE UNDER FIRE. These characters have been bred for their role in this wondrous story centered on taking care of things like the environment and people. The interdependency of all living things is central to COURAGE UNDER FIRE. Learning to respect that interconnection in the environment just may be crucial to your survival. That is certainly the case in COURAGE UNDER FIRE.
SUMMARY
New York Times bestselling author Lindsay McKenna brings us back to Silver Creek, Wyoming, for a powerful story of one man's quest to protect the courageous woman he loves from a dangerous threat to their future . . .
Seeking an escape from her dark past, Carissa Taylor heads to Silver Creek to build a new life. For Cari, landing a job at a historic ranch just outside town is a dream come true, and a chance to put her beekeeping expertise to work. Not only does she feel at home in the ruggedly beautiful landscape, but she's intensely drawn to rancher Chase Bishop, whose strong, steadfast nature quiets her unease. Maybe here she can finally be more than a hunted woman fleeing a vengeful killer—a man who's been after her nearly all her life . . .

Chase didn't dare open his heart again after losing his first love. Until Cari entered his life. Her gentle beauty and nurturing spirit call to him like no other. So when her enraged stepbrother breaks out of prison and comes prowling around Chase's ranch, the former Marine goes into full protective mode, offering Cari the shelter of his home. But as the murderer's deadly threats draw ever closer, suddenly Chase is calling on his own killer instincts, knowing he will stop at nothing to keep safe the woman who has captured his soul . . .

---
What do you think about this review?
Comments
No comments posted.

Registered users may leave comments.
Log in or register now!