"Winning the lottery is suppose to make life easier. Instead, Kari's is going to the dogs."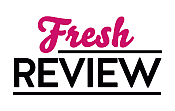 Reviewed by Rosie Bindra
Posted February 22, 2021

Mystery Cozy | Mystery Pet Lovers | Mystery Private Eye
Even though she won the lottery, Kari Stuart's life has not changed much. She's still living in the same crappy apartment, working the same waitress job she had before the win. When a stray black kitten wanders into her life, Kari finds her purpose. When she can't find any rescue shelter with room to take the stray she names Queenie, Kari ends up buying her own in the form of a rundown shelter that needs Kari's money more than she does.
If fixing up the shelter was Kari's only problem, she'd have no worries. Between the pending lawsuit involving a shelter dog named Buster, the dog warden who seems to have it out for the entire town, especially Kari's shelter, and the hard to home animals at the rescue, Kari might have bitten off more than she can chew. Things only get worse when Kari finds the warden's dead body on shelter property. Now suspected of murder, Kari has to save herself, Buster, and the shelter. Luckily she has some great help from a hot vet and the shelter volunteers. Hopefully, they can figure things out before time runs out for both Kari and Buster.
FURBIDDEN FATALITY is Deborah Blake's fun, animal-centric cozy that kicks off the Catskills Pet Rescue series. There's just something about books that have animals in them that leave you with the warm fuzzies, especially when it's centered around shelter animals. Made me wish I could run out and rescue two or three before I had even finished the book. Blake does a great job of building up the who-done-it suspense. There are plenty of suspects to choose from and given how horrible the warden was, I was wishing I could be one of them. Kari's rescue kitten, Queenie, stole the show whenever she came by to help Kari out. This first book is more a mystery with a dash of potential romance but as the series continues, I can't wait to see how things go for Kari and the hot vet. If you're in the market for a delightful mystery with endearing characters and adorable animals, FURBIDDEN FATALITY is a must read. I can't wait to see what sort of mischief Kari and Queenie get into on their next adventure.
SUMMARY
A lottery winner uses her good fortune to save a local pet sanctuary, but when a body is discovered on the property, she just might be in the doghouse in this first book in a new, charming cozy mystery series from author Deborah Blake.

Kari Stuart's life is going nowhere—until she unexpectedly wins the lottery. The twenty-nine-year-old instant multimillionaire is still mulling plans for her winnings when rescuing a bossy black kitten leads her to a semi-abandoned animal shelter. They need the cash—Kari needs a purpose.

But the dilapidated rescue is literally going to the dogs with a pending lawsuit, hard to adopt animals, and too much unwanted attention from the town's dog warden. When the warden turns up dead outside the shelter's dog kennels, Kari finds herself up a creek without a pooper-scooper.

With the help of some dedicated volunteers, a cute vet, and a kitten who mysteriously shows up just when she needs it, Kari must prove her innocence all while trying to save a dog on death row. Now she just needs to hope that her string of unexpected luck isn't about to run out.
Excerpt
Kari glanced down at the pet carrier sitting on the passenger seat next to her, then up at the sign on the simple but rustic building in front of them. "It doesn't seem so bad," she said. "I'm sure you'll like it here." The shelter was a short drive from her apartment, right on the outskirts of town. The occupant of the carrier had pouted the entire way there, past the stately buildings on Main Street, the lake dotted with canoes and small rowboats, and the tiny park from which the boats were launched.
She glanced down at the frayed denim shorts and simple blue tank top she was wearing, and decided there probably wasn't a dress code for going to the shelter. A good thing, since she tended toward the casual and comfortable, and rarely put on makeup unless she was going out to work. As usual, her long, dark, curly hair was simply pulled back into a scrunchie, more to get it out of her way than out of any sense of fashion.
Round green eyes stared back up at her out of a furry black face that looked remarkably unconvinced. It let out a plaintive meow.
"I'm sure you'll get adopted right away," Kari said, well aware that having a conversation with a small stray cat was probably one of the first signs of insanity. She glanced around to be certain there were no witnesses and then added in a pleading tone, "Look, I already have two cats and a dog. I can't keep you. But you're gorgeous. Someone is going to be thrilled to have you."
The kitten, which looked to be about three months old, meowed again, this time more assertively. Kari had seen it wandering around outside her apartment for the last week and had finally been able to catch it so she could take it to the shelter. She'd asked all around the neighborhood and no one knew who it belonged to.
There was a two-year college in the next town over, and the students there sometimes rented places in picturesque Lakeview, with its beautiful lake and rolling hills and the changeable seasons of the Catskills in upstate New York. It was June, so most of the students had headed home after the semester ended. Maybe one of them had abandoned the kitten once it outgrew its tiny and cute stage. Although really, it was still pretty cute.
Kari sighed and forced herself to get out of the car, go around to the other side, and pick up the carrier. The kitten yawned at her, showing a bright pink tongue, then meowed again, loudly.
"Not a chance," Kari muttered as she walked across the rectangular asphalt parking lot. "I do not need another pet. Not right now. Life is too crazy already." She walked through the door into a neat if sterile anteroom that smelled faintly of bleach. The sound of barking could be heard from out back, and there were pictures of dogs, puppies, cats, kittens, and even a rabbit up on the walls. A stocky middle-aged woman wearing a powder blue Lakeview Shelter tee shirt, a frazzled expression, and a nametag that said Loretta stood behind the front desk.
"Hi," Kari said, "I caught this stray cat in my neighborhood and I—"
"Sorry, but no," the woman said. "We can't take it."
Kari felt her jaw drop. "What? It seems perfectly healthy. A little thin, maybe, but I think it has been on its own for a while. It's not feral, though." She held up the cage so Loretta could see the kitten. "See, it's perfectly friendly."
The kitten glared out through the front bars, as if to prove Kari wrong.
"Doesn't matter if it can sing and dance and fetch the morning paper," Loretta said in a beleaguered tone. "We're completely full. Heck, we passed full about twenty cats ago. It's kitten season, honey. There's no room here, or at any of the shelters within driving distance that I know about." She shook her head, fiddling with one earring shaped like a pawprint.
"We got people coming in with mama cats and half a dozen kittens, or dropping kittens off in boxes by the door when we're not open. We got kittens coming out our ears." She heaved a sigh, the frazzled look sliding into one of sheer exhaustion.
Kari opened her mouth to argue that one more couldn't matter, but the woman beat her to it.
"We're mostly all volunteers here, other than a few part-timers and the director, who already works more hours than God made in a day. I'm sorry, honey, but you're just going to have to find someplace else to take that cat." The woman gave Kari a sympathetic smile. "Can't you keep it yourself, or maybe get one of your friends to take it?"
"I already have two large orange cats and a medium-sized mutt dog in a tiny apartment," Kari said, trying not to sound too desperate. "I'll probably be moving soon, and things are chaotic enough without adding another animal. My friends already have as many cats as they can handle too. Didn't there use to be another shelter around here?"
Loretta rolled her eyes. "You mean that rescue place? It wasn't a shelter, honey. Leastwise, not an official one like this. Sweet young woman thought it would be a good idea to save all the animals there wasn't any room for anywhere else, started up a place she called Serenity Sanctuary. Turned out not to be so serene, from what I heard.
"Poor thing tried for a while, but she ran out of money, energy, and volunteers. That nasty county dog warden, Bill Myers, has been trying to get it shut down for all kinds of code violations, even though she begged for more time for grant money to come in. Some of the animals are staying with the people she had doing fostering, some got sent here and to other shelters." Loretta shook her head. From somewhere in the back, a dog howled plaintively.
"Luckily that was around Christmas, when we tend to adopt out a few more animals than usual, so we had the space. Not during kitten season, thank God. The place has been sitting mostly empty since then, with just the few animals they couldn't find a place for hanging on for now. But I hear they're going to get sent to one of the big shelters in the city. Lord knows what will happen to them then."
"But," Kari started to say. "I can give a donation. A big one."
The other woman shook her head. "I'm sorry, honey, but I can't help you. We just don't have any room."
"Can't you think of anything?" Kari asked. "I can't just put this poor baby back where I found it." The kitten meowed in agreement, and Kari had a sudden flashback to her father grabbing the stray kitten she'd found as a child and tossing it into the neighbors' yard, saying, Someone else will take care of it. I'm sure as heck not going to.
"Not unless you know someone with more money than sense who you could talk into fixing that sanctuary place," Loretta said, giving her a sympathetic look.
The phone rang as Kari turned to go, and she could hear Loretta saying, "No, ma'am, we don't have room for a litter of kittens. Yes, ma'am, eight is a lot for one mama cat to have."
Kari thought about it all the way out to the car, and as she placed the carrier carefully on the front seat and walked around to slide in behind the wheel. She stuck her fingers between the bars and scratched the kitten under its chin.
"You know," she said to the purring cat. "I do know someone with more money than sense. This could be a problem."
The kitten purred some more. Kari had the sneaking suspicion she'd just lost an argument to a tiny ball of fur. And an even worse suspicion that it wasn't going to be the last time that happened.
---
What do you think about this review?
Comments
No comments posted.

Registered users may leave comments.
Log in or register now!