"Restoring power of Friendship amidst uncertainties"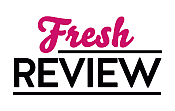 Reviewed by Bharti C
Posted February 21, 2021

The Restoration of Celia Fairchild is set partly in New York and moves to the southern city of Charleston. The protagonist is Celia Fairchild who unwillingly, after a long stint in the Big Apple, returns home to Charleston.
I love stories set in the south, for their charm, their swooning Southern drawl, and chivalry, especially in fictional writing. Celia Fairchild is an agony aunt - a friend, philosopher, guide for an online newspaper. Celia has a job she loves and is good at, a failed marriage, a best friend who is also on the path to fill the only missing piece in her life's picture - a child. But life has different plans for Miss Celia, she loses her job, the dream of a child is threatened as she has to temporarily move back to Charleston.
Celia left Charleston estranged from her remaining family, an aunt, and vowed never to return. When her aunt passes away and leaves her house to Celia she has to go back one last time to sort out her estate. It feels like everything happening at once; she loses her job, soon faces homelessness, poverty. Her only saving grace seems to be the hoarder's paradise her aunt leaves her.
Charleston surprisingly welcomes her back with open arms. Soon Celia faces the disaster of the home she is left with and her own life. Vowing to change it all to fulfill her dream of adopting, Celia sets herself up for a mammoth task on a deadline.
We see Celia taking up ex-cons for all the help they can give her, old long lost and some new friends too. Her past comes together with some new faces and all of them pull together to save each other. There is a sense of community and friendship as Celia deals with the mountain of trash her aunt has hoarded over the years.
Along the way she makes friends with some grumps, discovers family secrets and a lost cousin too. All the while believing and trying to keep alive the faith in her family who she believes will restore her soul and faith in life. The Restoration of Celia Fairchild is how a woman faces her present circumstances with optimism to make peace. It is about friendships that make sense of the present and sets the stage for a hopeful happy future.
The Restoration of Celia Fairchild is a story testament to the power of friendship and resilience. It is about a woman who vows to face whatever life has thrown her way, about letting life do its thing. It is a lesson in faith and hope being restored which gives Celia energy for a better future.
SUMMARY
Evvie Drake Starts Over meets The Friday Night Knitting Club in this wise and witty novel about a fired advice columnist who discovers lost and found family members in Charleston, by the New York Times bestselling author of The Second Sister.
Celia Fairchild, known as advice columnist 'Dear Calpurnia', has insight into everybody's problems – except her own. Still bruised by the end of a marriage she thought was her last chance to create a family, Celia receives an unexpected answer to a "Dear Birthmother" letter. Celia throws herself into proving she's a perfect adoptive mother material – with a stable home and income – only to lose her job. Her one option: sell the Charleston house left to her by her recently departed, estranged Aunt Calpurnia.
Arriving in Charleston, Celia learns that Calpurnia had become a hoarder, the house is a wreck, and selling it will require a drastic, rapid makeover. The task of renovation seems overwhelming and risky. But with the help of new neighbors, old friends, and an unlikely sisterhood of strong, creative women who need her as much as she needs them, Celia knits together the truth about her estranged family — and about herself.
---
What do you think about this review?
Comments
No comments posted.

Registered users may leave comments.
Log in or register now!