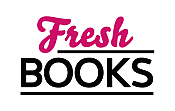 Pick up great June books for summer reading
"Epic, electrifying, and beautifully captures eternal romance!"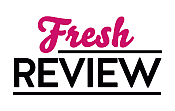 Reviewed by Miranda Owen
Posted February 21, 2021

Fiction Adventure | Romance Paranormal
WICKED ALL NIGHT is the third book in Jeaniene Frost's "Night Rebel" series. I believe that you need to read this series in the proper chronological order to fully enjoy WICKED ALL NIGHT. This installment picks up right where the previous book left off. Ian is knocked out and things look grim for him, while he and Veritas have danger or distractions coming on multiple fronts. Any communication clashes between them are worked out relatively early on and they work together, with a little help from their friends, for most of the book. For me, WICKED ALL NIGHT is reminiscent of the 1980s fantasy film masterpiece CLASH OF THE TITANS and X-Men wow factor.
Veritas' frequent internal dialogue between the two parts of herself is revealing, amusing, and reminds me of something out of an anime. Her alter ego and Ian both try to reinforce the idea that she needs to trust her instincts, as well as others, to work through difficult situations. In the previous two books, there was a definite villain, but the focus was also on Ian and Veritas getting to know each other better and falling in love. In WICKED ALL NIGHT, the parameters of the relationship between this hero and heroine are established, and the danger is a little more far-reaching and on an apocalyptic level. I like how this author weaves the theme of power throughout this book. The villain's quest for power drives everything he does, but ultimately it is his downfall and helps the heroes. The stakes are incredibly high in WICKED ALL NIGHT, but the suspense is balanced out with a smidge of humor and oodles of romance. Jeaniene Frost has done an amazing job of taking an, initially, antihero like Ian and having him evolve and mature in some critical ways while keeping that marvelous and sexy mischievous edge to him. While Veritas has been a "good guy" for an exceptionally long time, how she uses her power for good has changed while Ian is still trying out being a force for good. While WICKED ALL NIGHT is told only from Veritas' perspective, Ian's voice and personality come across loud and clear. The chemistry is fantabulous as always, and the action is compelling without taking anything away from the characters and their love story.
WICKED ALL NIGHT is epic, electrifying, and beautifully captures eternal romance. Love, love, love seeing familiar characters and having them be true to who they are, without overwhelming or taking the story over. I still long for a Spade and Denise book one day. I look forward to Jeaniene Frost's next book.
SUMMARY
Set in New York Times bestselling author Jeaniene Frost's Night Huntress World, ancient deities are poised to wreak havoc, unless vampires Veritas and Ian can stop them … in this thrilling Night Rebel novel!
A gift from the gods…
Veritas and Ian have finally defeated their worst enemy, but the power it took to pierce through to the netherworld has unexpected consequences. Soon, Veritas is forced to rely on the last person she trusts---a golden deity named Phanes, who seeks far more than a temporary alliance with the beautiful vampire.
Can unleash hell…
But an escape from the netherworld soon pits Veritas and Ian against supernatural beings seeking to rule over mortals once again. Now, they must rally friends and foes alike—if the vampire council doesn't execute Veritas first. Plus, a wedge between Veritas and Ian threatens to destroy their love. Can they stand together against the unearthly powers about to be unleashed? Or does their love—and humanity—not stand a chance?
---
What do you think about this review?
Comments
No comments posted.

Registered users may leave comments.
Log in or register now!