"She gives him back his heart"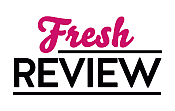 Reviewed by Annetta Sweetko
Posted February 18, 2021

Romance Military | Romance Suspense
Hunter Donovan is working hard to readjust to civilian life after years in the military, first with his Delta brothers and then on a darker ops team. He always said he would leave when he no longer felt emotions - and the "hunter" almost waited too long.
He is slowly coming back to life while working at Eagle Security and Investigations (ESI) owned by a former teammate. He notices big changes around Christa, it's too bad his beautiful tattoo artist is a single mom because he doesn't see himself doing well around kids. But when they face danger from her past he is ready to protect. Will his heart finally open up to a future or will that future be torn away from him by a simple mistake?
HUNTER is one of those books that some people say "you can't put it down." I have to agree with that and add you won't want to put it down. The action centering on ESI and the interaction with their families, the camaraderie, and the friendly banter is amazing and very realistic.
The sizzle between the wary Christa and the somewhat robotic Hunter flies off the pages. I say robotic because the military and the shadow ops he was doing tore the feelings right out of him, but Christa seemed to be the only one who could pull him back to humanity. At first, they deny the attraction, then they decide a one-night stand would do, then they realize that there is more to this than a few quickies could handle and began to see one another.
Christa only says her son Dillan's father is dead. But, HUNTER can see the fear in her. She had not known he was part of a dangerous "family," but when she got pregnant and he told her to run and forget him, she found out the truth. Hunter takes it upon himself to find out what he can, but only because of his growing feelings for Christa and her son. Though when he tells her he knows about the boy's family she is scared to death that he had somehow alerted them and they would come after Dillan. The bad guys do show up but it is Hunter's gut that saves them as he knows something is going to go down and the good guys get there just in time.
How the head bad guy is captured will make you laugh, but the words that come out of Hunter's heart will have you tearing up. He declares his love in front of everyone and even mentions Dillan as his and he would like another. Grab your tissues you will need them.
HUNTER will pull you into a hundred different emotional places as you watch a man become human as his feeling come back to life, a woman learns to trust and love and a group of people (men and women) do their best to fight for their homes, family, and friends. A fantastic read that I highly recommend.
Learn more about Hunter
SUMMARY
Leaving the military had always been in Hunter Donovan future—either by casket or choice--turns out, it was choice. Early on, he made a promise to himself that if he ever got to the point where he grew too cold, too hardened and the missions didn't matter, then he'd get out.
Working for his Delta brother's security and investigation company seemed a logical choice, too. His attraction to the sexy tattoo artist next door…not so much. She brings more than his tattoo to life, she brings his body to life, as well. Too bad Christa is a single mother because he is far from father material to Dillan. But when her life is threatened and someone tries to abduct her little boy, the hunter and protector inside of Hunter resurfaces and heaven help the person who dared to take Christa and Dillan from his life.
Excerpt
He stepped closer, then shocked her silent when he lifted a hand to brush a strand of hair off her temple that the wind kept blowing across her face. "You don't have any family?"
She shook her head, her chest suddenly tight. "No. Just Dillan and me."
"Seems to me you're surrounded by a large family of friends now." He slowly pulled his hand away and it was weird how she shivered at the loss, despite the warmth of his words. "The guys might not be my blood, but they are my brothers."
Now her throat was hot. She swallowed. "I'm glad you have them."
She got the impression his grandfather had been the last of his family, and she didn't like the thought of him being alone, either.
He nodded but didn't say anything. Didn't move, either. He just stood there, studying her, his dark eyes pulling her in, making her want to bare her soul. And maybe her body too, because those sparks were back, heating the air, tingling through her.
She noticed the longer she was in his presence, the stronger the sensations got until she practically vibrated. It was crazy and amazing, and she was way out of her comfort zone.
"Thanks for changing the tire and for walking me here," she said, inanely, but the silence was already too charged for her to let it go on any longer.
"No, I'm the one who should thank you for letting me walk you," he said. "It gave me the out I was looking for."
She smiled. "Ah, I thought I was picking up on some kind of vibe."
He had seemed as if he'd wanted to get out of there too.
"Oh…there were vibes, all right, Christa."
She swallowed, her heart suddenly thudding hard in her chest. She got the impression they were not talking about the same thing. And because the thing she thought he was talking about was a very good thing and possibly leading to a hot thing, she did the only thing she could think of doing.
She ignored it.
"Still are," he said, his voice low and sexy.
And Christa had to admit, she was a little surprised when he stepped close enough that she was occupying his personal space. So close, in fact, she could see gold flecks in his mahogany eyes.
Gorgeous, like the man.
"I know," she said, but couldn't be sure if it had been in her head or out loud.
Her heartbeat increased to a near deafening tone anyway. Then he rubbed his hands on his jeans, his gaze never leaving hers. She swallowed, torn between following the urge to step back and play it safe or move forward and remove the space between them.
She had no idea which choice was best, so she started to babble. "Are your hands cold? Why are you rubbing them on your jeans?"
"To remove the dirt so I can do this," he replied.
Then he cupped her face with both hands, and…holy crow, he covered her mouth with his and kissed her.
---
What do you think about this review?
Comments
No comments posted.

Registered users may leave comments.
Log in or register now!