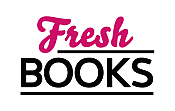 Best winter reads for February
"She's a beast who used to be a beauty. Will she be able to break the curse placed on her in time?"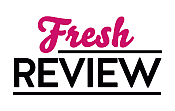 Reviewed by Rosie Bindra
Posted February 18, 2021

Cursed because her great-grandmother broke a wizard's heart, Lady Griselle Mottern turned into a wolflike beast on her sixteenth birthday. Forced to find a boy who will fall in love with her before her twenty-first birthday, Griselle has enough to worry about without having monster hunters after her. With only a few days left before the curse becomes permanent, Griselle is determined to protect the village from the Razors who are coming for her head, even if it means she has to embrace the beast they see her as.
Jennifer Estep has managed to pack a lot of good stuff into the short story that makes up THE BEAUTY OF BEING A BEAST. Though it's just 7,000 words, Estep quickly sucks you in, firmly putting you in the corner of our young heroine. Cursed through no fault of her own, you'll be rooting for Griselle to beat the evil wizard that's plagued her family for generations. I don't want to give anything away but if you like a strong heroine who is determined to live life on her own terms, as well as shaken up fairy tales, then you'll love reading THE BEAUTY OF BEING A BEAST. I really hope Estep returns to this world in a future book and gives us more of these characters.
SUMMARY
Some curses aren't meant to be broken . . .

Lady Griselle Mottern is cursed. On her sixteenth birthday, an evil wizard transformed Griselle into a wolflike beast because of a past misdeed by one of her ancestors. Now, with her twenty-first birthday approaching, Griselle has only a few days left to make a boy fall in love with her, or the curse will become permanent, and she will forever be a beast.

But breaking the curse isn't Griselle's only problem. An evil is lurking in the forest, one that is creeping closer and closer to her castle. Griselle will have to summon all her beastly strength to defeat this evil, even if it means dooming herself forever . . .
---
What do you think about this review?
Comments
No comments posted.

Registered users may leave comments.
Log in or register now!