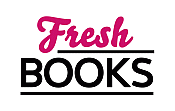 Summer reads begin in June!
"A lovely tale of second chances at love and dogs, of course!"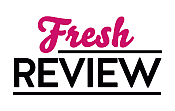 Reviewed by Robin Reynolds
Posted February 18, 2021

Romance Contemporary | Fiction
In PAWS FOR LOVE, we get the oldest Donovan brother's story. Knox is the definition of a wounded warrior, having been injured by an exploding IED and sent home by the Marines. He's helping his brothers with the renovation of the Dorothy, a senior living apartment building, while attending physical therapy. One of his buddies has started a security company in Georgia, and Knox plans to leave Florida once the renovations are complete and he finishes PT.
Danielle is the girl he left behind. They were high school sweethearts, but after a tragic incident, Knox enlisted in the Marines and was gone. I was excited to get Danielle's story. She runs a greyhound rescue, taking care of and finding adoptive homes for former racing dogs. All of the books in the series feature dogs, but Danielle's newest foster, Sarge, is an integral part of the story. Like Knox, he has an injured leg, and he becomes enamored with Knox from their first meeting, which leads Danielle to plot and scheme to convince Knox to adopt Sarge.
We met Danielle in the previous books in the Fur Haven Dog Park series, as a regular at the dog park. As Riley and Caleb's wedding approaches (the heroine and hero from the first book), along with the grand opening of the newly relocated Fur Haven Dog Park, Danielle is drawn more and more into their circle of friends, and I really enjoyed seeing her getting used to having real friends (other than her greyhounds). As the story progresses she finds herself at a crossroads and having to make some decisions about what she wants to do with her life. While it's certainly relatable – who hasn't had to think about where their life is going at some point – I felt an urge to push her along. Not to necessarily tell her to grow up, but in a way she wasn't quite living a grownup life, what with residing in her dad's guesthouse and working in his vet practice as an assistant rather than her original plan of becoming a vet herself. But I loved her passion for rehabilitating and training former racing greyhounds and finding homes for them. Becoming closer to Riley and her sister-in-law, Carrie, and their friends put her into closer proximity with Knox, even when she's trying to avoid him. She still yearns for him, but he broke her heart when he broke their engagement, enlisted, and never came back. Fifteen years is a long time to have gone by with no contact, and I could understand her hurt and anger towards Knox, and her reluctance to become involved with him again.
For his part, Knox had convinced himself his leaving was better for Danielle. Heaven save us from men who think they know what's best for us! But I loved him. He ticked plenty of boxes for me with his strong, silent, brooding alpha male persona. But his indecision about whether to stay in Florida or go to Georgia began to wear on me a little. Of course, Danielle doesn't make it easy for him to decide. She was carrying a secret, that is not revealed to us until close to the end of the book, but which was fairly easy to figure out early on. It becomes a source of conflict between them, with Danielle afraid to tell Knox, and Knox wondering what she's hiding but unwilling to confront her about it. Their inability to communicate dragged out a bit longer than I thought necessary, and began to get just a little bit tedious.
In the end, Mara Wells does a wonderful job of resolving everything, and I truly enjoyed following Knox and Danielle on their journey back to each other. PAWS FOR LOVE is a heartwarming second chance story, and I wish there was another Donovan brother in the wings, waiting for his book!
SUMMARY
Third in a fun, funny contemporary romance series about the passions and perils of a local dog park in trendy Miami Beach.

CONTEMPORARY ROMANCE
Danielle Morrow works tirelessly for the greyhound rescue as an adoption coordinator, rehabilitating retired racing dogs and helping them find forever homes. She guards her heart as vigilantly as her three adopted greyhounds guard her home. One heartbreak per lifetime is enough for any woman, and no one she's met since her high school boyfriend dumped her to join the military has ever tempted her enough to risk love again.

Knox Donovan expected to be career military, but an injury results in an honorable discharge that leaves him uncertain of his future. When his brothers ask him to come back to Miami to help manage their new condo conversion, he figures he can at least advise them about security systems before declining the job. He has no intention of staying in the city that has nothing but bad memories for him.

Knox is reminded that not all his memories of growing up in Miami Beach are bad when he sees Danielle again at the monthly Adoption Day celebration his brothers host at the local dog park. Fourteen years haven't softened the harsh words he said to her when he left for the marines, and Danielle hates how much it hurts to see Knox again, to remember their love and the baby she lost that he never even knew about. But Knox is different now, more hard-edged and suspicious, and when he bonds with the retired racing greyhound, Sarge, Danielle's cool reserve begins to melt. Sarge needs special care after the injuries that ended his racing career, and it's not too long before Danielle realizes that Knox does, too. Can Danielle trust her heart to the one man who's ever broken it?
---
What do you think about this review?
Comments
No comments posted.

Registered users may leave comments.
Log in or register now!