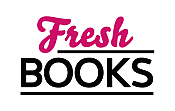 Best winter reads for February
"An absorbing tale of two friends launching a play on Broadway during the Red Scare of the 1950s."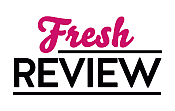 Reviewed by Karen Siddall
Posted February 11, 2021

Hazel Ripley met Maxine Mead in Naples, Italy, when she joined a USO tour during what was to be the final days of WWII and the war in Europe. Although both were actresses, they were complete opposites and did not 'click' at first. However, through shared experiences, they developed a friendship that continued after the war was over and they returned home: Hazel to New York City and her parents' home and Maxine to Hollywood, where her career began to take off. A little resentful of Maxine's success and her own disappointments, Hazel allowed the long-distance friendship to wane.
As it turned out, Hazel's heart was not in acting but in writing, although acting was a family tradition. Her father had been a big name in entertainment, and her older brother, Ben, had been a rising star on Broadway. When the US joined the Allies in Europe fighting the Germans, Ben enlisted and was tragically killed soon after. Hazel's mother, a frustrated stage mom, continually compared Hazel unfavorably to him in whatever she did. After a particularly hurtful argument, Hazel moved out of the house and into the Chelsea Hotel, a uniquely supportive enclave for creative types and artists of all kinds, and the same place Maxine had once lived before joining the USO tour. There Hazel honed her writing skills, and the result was her play, "Wartime Sonata." It garnered the attention and support of a well-connected hotel resident, a famous but retired actress, and a big Broadway producer quickly snapped up the play.
Soon after the initial table-reading, Maxine Mead arrives in the Big Apple and reunites with her old friend, Hazel. The excited producer wants Maxine for the starring role, and she agrees under the condition that Hazel is hired as the director. All signs point to "Wartime Sonata" being a big hit. However, it is 1950, and Senator Joseph McCarthy and staff and the House Un-American Activities Committee have turned their eyes from Hollywood to Broadway and have set their sights on Hazel and her play. . .
THE CHELSEA GIRLS is a wonderful work of historical fiction by author Fiona Davis. The story is one of friendship and family, family not necessarily formed by blood but circumstances, convictions, and love. It explores a time in our history that most readers are too young to have lived through or are even familiar with--the McCarthy era--and it does a great job making it come so very frighteningly alive.
The story is told in alternating points-of-view of the two main characters: Hazel and Maxine. They are very different women with totally different backgrounds brought together to become lifelong friends, although there are hiccups along the way, through shared experiences. Both are smart and talented, and it was a completely absorbing reading. Be prepared for some eye-popping plot twists along the way.
The Chelsea Hotel is a warm and wonderfully magical place with its quirky and varied residents and its long-time manager, David Bard. It was easy to see how Hazel stayed there throughout the book, and emotional to watch its ups and downs and the number of famous names that graced its registry.
The setting and depiction of working in the theatre in New York was a fascinating backdrop to the story's events as the women became caught between Communist spies, their handlers and supporters, and a government ruthlessly rooting them out and catching up innocent bystanders in the process.
I highly recommend THE CHELSEA GIRLS to readers who enjoy historical fiction, especially those who like a story set in the entertainment industry and would like a peek behind the curtains of a Broadway show. The recounting of the events resulting from the McCarthy investigations is interesting and thought-provoking, and this could be a good launching point for further reading on this topic. But most of all, readers that revel in a good, solid story of regular people in unusual circumstances and the friendships that result will be well satisfied by the final page.
SUMMARY
The bright lights of the theater district, the glamour and danger of 1950s New York, and the wild scene at the iconic Chelsea Hotel come together in a dazzling new novel about a twenty-year friendship that will irrevocably change two women's lives—from the national bestselling author of The Dollhouse and The Address.

From the dramatic redbrick facade to the sweeping staircase dripping with art, the Chelsea Hotel has long been New York City's creative oasis for the many artists, writers, musicians, actors, filmmakers, and poets who have called it home—a scene playwright Hazel Riley and actress Maxine Mead are determined to use to their advantage. Yet they soon discover that the greatest obstacle to putting up a show on Broadway has nothing to do with their art, and everything to do with politics. A Red Scare is sweeping across America, and Senator Joseph McCarthy has started a witch hunt for communists, with those in the entertainment industry in the crosshairs. As the pressure builds to name names, it is more than Hazel and Maxine's Broadway dreams that may suffer as they grapple with the terrible consequences, but also their livelihood, their friendship, and even their freedom.

Spanning from the 1940s to the 1960s, The Chelsea Girls deftly pulls back the curtain on the desperate political pressures of McCarthyism, the complicated bonds of female friendship, and the siren call of the uninhibited Chelsea Hotel.
---
What do you think about this review?
Comments
No comments posted.

Registered users may leave comments.
Log in or register now!