"True Crime Documentary Style"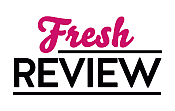 Reviewed by Carol Pennington
Posted February 11, 2021

True Crime | Suspense True Crime
In his book, THE USUAL SUSPECT, Ben Machell covers the life and times of a very young English bank robber who considers himself a modern day Robin Hood. Stephen Jackley was reared in a small town on the South Devon coast by a mother and father who both suffered from mental health issues. Stephen found social situations challenging at best and had few friends. He viewed large corporations and banks as the public enemy. Thus, he did not see his bank robberies as wrong, but rather as a means of justice for the common man.
Prior to reading THE USUAL SUSPECT, I had no knowledge of Stephen Jackley or his bank robbery spree. I found Ben Machell's book to be very interesting and detailed. It is obvious that Machell did a large amount of research. He does an excellent job presenting the story from Stephen's point of view. The book read as a documentary, which works well.
The time jumps were a little awkward for me and left me confused for a few pages more than once. I also found the segments on the financial crisis occurring at the time a bit too detailed and a little mundane.
Overall, though, I found the book to be entertaining and well written. Because of the use of profanity, I would only recommend this book for adult readers. Highly recommended to readers who enjoy true crime.
SUMMARY
The remarkable true story of a modern-day Robin Hood: a British college student who started robbing banks as the financial crisis unfolded.

Stephen Jackley was a young British college student when the global financial crisis began in 2007. Overwhelmed by the growing indifference towards economic equality, he became obsessed with the idea of taking on the role of Robin Hood. With no prior experience, he resolved to become a bank robber. He would steal from the rich and give to the poor. Against all likelihood, his plan actually worked.

Jackley used disguises, elaborate escape routes, and fake guns to successfully hold up a string of banks, making away with thousands of pounds. He attempted ten robberies in southwest England over a six-month period. Banknotes marked with "RH"--"Robin Hood"--began finding their way into the hands of the homeless. Motivated by a belief that global capitalism was ruining lives and driving the planet toward ecological disaster, he dreamed of changing the world for the better through his crimes. The police, despite their concerted efforts, had no idea what was going on or who was responsible. That is, until Jackley's ambition got the better of him.

This is his story.

Acclaimed journalist Ben Machell had full and direct access to Stephen Jackley, who in turn shared his complete set of diaries, selections of which are included throughout the narrative. The result lends an intense intimacy and urgency to Jackley's daring and disturbing tale, shedding light on his mental state and the challenges he faced in his own mind and beyond. It wasn't until Jackley was held in custody that he underwent a psychiatric evaluation, resulting in a diagnosis of Asperger's syndrome.

Behind the simple act of bank robbery lies a complex and emotionally wrought story of an individual whose struggles led him to create a world in which he would succeed against all odds. Until he didn't.
---
What do you think about this review?
Comments
No comments posted.

Registered users may leave comments.
Log in or register now!