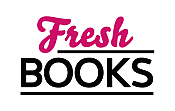 Grab your best read in March!
"Welcome back to Wynter Castle!"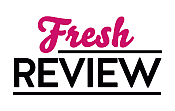 Reviewed by Alison Ellis
Posted February 11, 2021

Mystery Culinary | Mystery Cozy
Merry Wynter is eagerly moving forward. New houses are going up on her property, there are plans for a new center to be built, and her marriage to Virgil is still pure newlywed bliss. Preparing for the new center, the last thing Merry wants is a bunch of opera singing reality show characters descending on her when she has so much on her plate. Her longtime friend and business partner, Pish, has other ideas and gives the cast and crew the go-ahead to finish filming at Wynter Castle after being secretively thrown out of their hotel where they were filming. The money they will make is well worth the one week of filming. Or is it? An investigative journalist is among the eccentrics that show up and she is determined to make her mark and relaunch her career with long-buried secrets from this bunch. When the reporter is found on the brink of death after an attack in the woods surrounding Merry's property, Merry is determined to find the culprit among her guests and clear the curse of Wynter Castle.
DOUBLE OR MUFFIN is a delicious addition to the Merry Muffin Mystery series. The cast and crew of the opera reality show was a different twist which I grew to love. It brought the glitz and glamour of opera with the reality of human tendencies, good and bad. There is a contestant who may flirt a little too much, an uncle and niece duo that just seems off to everyone but no one really knows why, a beautiful child star with an overbearing stage mom, and your typical diva who just throws everyone around her into a tailspin. As always, Merry has her loyal friends and husband to help her navigate this quirky cast. One thing I did have trouble with was keeping everyone straight at first. There are a lot of new people; from the cast, crew, judges, reporters, and old favorites to keep straight if readers are not familiar with past books. I would suggest readers take their time in the first part of the book to familiarize themselves with this fun cast. I would also note that even though DOUBLE OR MUFFIN is book seven in this series it can be read as a standalone. This has always been of my go-to cozy mystery series that I can reread at any time. I can't wait to catch up with Merry and her friends on their next adventure.
SUMMARY
In the new Merry Muffin Mystery, baker Merry Wynter must solve a disturbing crime among opera singers before the culprit decides it's curtains for her . . .

When a reality TV show for aspiring opera singers descends on Wynter Castle, Merry's got her hands full catering to the endless demands of the distinguished judges and ambitious contestants. Then mysterious rumors about the cast and crew begin to surface, suggesting that some of their performances may be filled with false notes. When a dogged reporter with an eye for scandal who's been covering the competition is attacked and left for dead, Merry's determined to discover who orchestrated the heinous deed.

Her long list of suspects is filled with eccentric personalities, including a promiscuous tenor known for making unwanted overtures, a pampered young prodigy and her meddlesome mother, and a quiet up-and-comer whose shadowy uncle may have ties to the underworld. As the musical contest and Merry's investigation near their finale, she'll have to act fast to keep a conniving contestant from plotting out her final act . . .
---
What do you think about this review?
Comments
No comments posted.

Registered users may leave comments.
Log in or register now!