"A sweet, dragon Valentine story"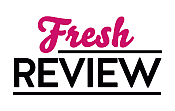 Reviewed by Annetta Sweetko
Posted February 8, 2021

Con has always put his thoughts in journals. As the King of the Dragon Kings he has survived many years, had many things happen to him and his people. The hardest thing he ever did was to drive the love of his life away - his excuse was that it wasn't fair to the other Kings who had given up so much - for him to live happily ever after. So he broke it off and sealed off his HEART OF GOLD with only the red journals his escape.
Rhiannon "Rhi" had loved Con and would always love him and when finally they were able to get back together, it seemed beyond a dream come true. They are married now, but the past still plays on her mind as she wonders how he could have done what he did - then a journal comes into her possession and the words he wrote tell her everything she ever wanted to know. After reading his words she decides to have a little fun as she leads him on a bit of a scavenger hunt ... with his words given back to him and her as the prize.
HEART OF GOLD is a fascinating read into the heart of a man (dragon) saying the things that lay within him and he could not say. For at the time, quite understandably, Rhi hated him. Though deep in her heart she could only love one man, but she thought he had ended their affair. Sorry, you will have to go back and read the amazing "Dark Dragon" series to get the full story on this couple.
I have to admit that I was not one of the happy readers when it was announced that Con was Rhi's long lost lover. I liked him too much and didn't want him to be the bad guy who hurt her so badly. But, I guess author Donna Grant knew what her characters needed and this couple has grown on me, especially with HEART OF GOLD and his heart laid open for all to see.
Thank you Ms. Grant for giving us a warm, romantic book with a bit of fun and sizzle that has us waiting impatiently for the next offering.
SUMMARY
Return to Dreagan for a special Valentine's story featuring Constantine, the King of Dragon Kings, and his mate…

He's loved her for eons, wanted her forever, and a day never passes without her at the forefront of his mind.

The only way Con could pass the time as his fellow Dragon Kings slept away the centuries was to record his thoughts in journals: one for his responsibilities as King of Dragon Kings, and another for the object of his desire. Now that she's finally back in his life and his arms, it's time she learns the truth. He played a part all those eons—maybe a little too well—but he never stopped loving her, and his journal will show her just how much.

But Con is the one in for a surprise as his mate turns the tables on him and leads him on a merry chase. If he can find her, he knows he's in for something special. But then again, every day is extraordinary with his love by his side. And, thankfully, their future has never looked brighter.
---
What do you think about this review?
Comments
No comments posted.

Registered users may leave comments.
Log in or register now!