"A touching story of overcoming theft, betrayal and learning to trust!"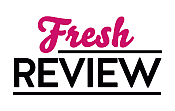 Reviewed by Audrey Lawrence
Posted February 4, 2021

Amish | Romance | Small Town
The Amish community of Bountiful, Pennsylvania is still reeling from the shock and loss of trust caused by their former Preacher Abe Yoder. He had passionately promoted a special Amish care fund and is now serving time in prison after being found guilty of fraud. The theft not only financially hurt individual members and their families; it is also causing many of the younger members of their community to question their faith, their Ordung, and their own ties to their community. Several had left, including the Preacher's own daughter Lovina, to follow Englisher ways in nearby cities and more were following their path to mainstream America.
While Abe had left his community suffering, none felt it more than his own children who lost all their money, their farm, and home and had to move in with relatives who resent the strain of having them there. This strain has been very hard on Elizabeth and Isaiah who now have lost their parents with their mother dead and their father shunned.
With the loss of the family farm, Isaiah not only lost his job; but even worse, his good reputation is badly tarnished as he is guilty by association for unwittingly helping his daet. Now, without tools or money how can Isaiah help set up a home for his siblings? What could he do now that his dream of being a preacher is shattered?
THE PREACHER'S SON is an awesome start to a dramatic new miniseries entitled "Infamous Amish Series" by bestselling author Patricia Johns. I was intrigued by the title and THE PREACHER'S SON is even more wonderful than I had imagined. I have read many Amish books and this is certainly one of the most heartfelt and realistic I have read!
If Isaiah is hurt, Bethany Glick has her own share of pain, and being an Amish woman, she is even more in a very vulnerable position. She has been happily planning the final details of her upcoming marriage to Micah when her intended dropped her for the lure of the big city and all it had to offer him.
Johns is a very talented storyteller and handled these situations very effectively in her book. To my mind, THE PREACHER'S SON has an edgier slant and perspective which is probably more realistic to real Amish communities in her descriptions of the dilemmas the lead characters face as they struggle with their problems while striving to be true to their beliefs and their commitment to God.
I don't want to give away more of the story; however, I can definitely affirm that readers who love Amish stories or Christian fiction will definitely find THE PREACHER'S SON a very compelling read either as a standalone story or as the lead into the rest of the Infamous Amish. Given that, I have to admit I am eagerly looking forward to THE PREACHER'S DAUGHTER due out in May 2021. Enjoy!
SUMMARY
In this poignant new series, Patricia Johns introduces an Amish family striving to reclaim the promise of love, marriage, and community . . .

The Amish residents of Bountiful, Pennsylvania, are stunned when preacher Abe Yoder is imprisoned for fraud. For Abe's son, Isaiah, the news cuts doubly deep. His daet's misdeeds have cost Isaiah his family's land and their good name. To support his sisters, he takes a job in the Glick family's
book-binding shop, though it means working alongside a woman who has every reason to resent him. Yet his attraction to Bethany Glick's beauty and warmth is undimmed . . .

Isaiah's daet's actions helped drive Bethany's fiancé to the Englischer world, and cost her own father his savings. Their shop has need of Isaiah's brawn and skill, but if she's to start over after heartbreak, she needs a man she can trust. Not a Yoder. But Isaiah isn't giving up so easily. And when Bethany faces a dilemma, there may be a way for each to find not just redemption, but a joyful new love . . .
---
What do you think about this review?
Comments
No comments posted.

Registered users may leave comments.
Log in or register now!