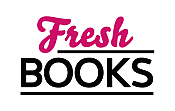 August reads to excite you
"A Nostalgic Journey of a Family Falling Apart"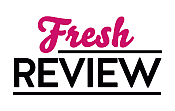 Reviewed by Sandra Martin
Posted February 4, 2021

SOPHOMORES is a raw, honest coming of age story set in the 1980s and centers around the Malone family. Pat Malone's job with American Airlines relocated the family to Dallas from the Bronx in 1982. Now it is 1987, and Pat has lost his job and has been diagnosed with Multiple Sclerosis. In this season of change, Anne, Pat, and their son Dan, struggle with the family's dysfunctional dynamics as they try to maintain a sense of normalcy while finding relief in other endeavors.
Dan Malone, the son, has integrated himself into his Dallas life and Private High School. He has a crew of friends that keep him entertained and he is a member of the swim team. He is awkward around girls, but he works up the courage to ask a cheerleader on a date. However, Dan struggles with direction and his Honors English Teacher, Mr. Oglesby, expects more out of Dan. Mr. Oglesby implores Dan to write more and pay attention, and as Dan pours his heart into his weekly journals, he hopes to win his teacher's approval and the coveted "Norwegian Rat" title in his classroom.
Pat Malone has lost his job at American Airlines and is struggling with Multiple Sclerosis. He uses alcohol to numb the pain and escape the disdain he feels from his wife and son. He feels alone in his marriage and his family. Pat's spiral downward alienates Anne and Dan further and puts Pat's health, financial stability, and relationships in jeopardy.
Anne Malone is struggling with her husband's alcoholism and her son's distance. She feels alone in her marriage and unfulfilled. When she is chosen as a juror on a sensational murder case, Anne believes she can make a difference. The case involves a Reverend who is accused of trying to murder his wife by strangling her in the garage. The wife is in a coma and as Anne sits for the trial, she finds herself drawn to this woman and her circumstances. Anne starts to confront her own issues with her marriage.
The novel contains many entertaining scenes with Dan and his crew of friends, including the swim meet where all the swimmers gorge themselves on food the night before. It shows the impact of friendship in a young boy's life and imparts a sense of nostalgia. Pat's story is harder to watch unfold but shows the true ramifications of addiction. Anne is a sad character, who cannot quite reconcile her worth, although she has a chance at the end.
As the characters struggle through their own journeys, we see how actions affect the family dynamic. It is heartfelt and raw and portrays a family traveling through a challenging period in their lives, hoping to break the cycle, but not sure how to accomplish it. Each family member finds outside distractions to make life bearable and to make their own lives worth living. Whether freedom from addiction, a marriage, or from the confines of the cages we put ourselves in, SOPHOMORES gives us a picture of a family struggling to protect themselves from their own family dysfunction. Whether they make it through the storm is uncertain, but hopeful.
SUMMARY
The late 1980s come alive in this moving and keenly observed story of one boy's unforgettable sophomore year, and his parents' surprising journey alongside him.

It's fall 1987 and life as normal is ending for the Malone family. With their sterile Dallas community a far cry from the Irish-American Bronx of their youth, Pat and Anne Malone have reached a breaking point. Pat, faced with a debilitating MS diagnosis, has fallen into his drinking. Anne, his devoutly Catholic wife, is selected as a juror for a highly publicized attempted murder trial, one that raises questions--about God, and about men in power--she has buried her entire life. Together, they try to raise their only son, Daniel, a bright but unmotivated student who is shocked into actual learning by an enigmatic English teacher. For once, Dan is unable to fly under the radar, and is finally asked to consider what he might want to make of his life.

With humor and tenderness, Sophomores brilliantly captures the enduring poignancy of coming of age, teenage epiphanies and heartbreak, and family redemption.
---
What do you think about this review?
Comments
No comments posted.

Registered users may leave comments.
Log in or register now!