"A harrowing, igniting experience"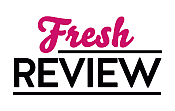 Reviewed by Helen Williams
Posted January 28, 2021

The Kendra Michaels Series returns with another harrowing experience in BLINK OF AN EYE where once again we are impressed with Kendra Michaels' unique skill. Having been blind the first twenty years of her life until a revolutionary surgical procedure restored her sight, Kendra now has an unusual power of observation ability that local and federal authorities find very helpful in solving impossible cases. Because she has been in the dark for most of her life, Kendra is able to see things that most people generally overlook. Whenever she shows those skills those around her are amazed and flabbergasted. Kendra feels that now more than ever she needs those skills when her friend goes missing right before her eyes. And you know of course that where Kendra appears that more than likely Adam Lynch will appear. This is a story about power and obsession and how far a person will go to get what they want.
Delilah Winter is a young, hot pop star that is kidnapped right in the middle of a show at the famous Hollywood Bowl. Kendra Michaels and Jessie Mercado are at that performance and are totally shocked and dismayed at how it is possible that their friend could possibly be kidnapped right before their eyes.
Jessie Mercado, a military hero, used to be Delilah's bodyguard and is close to her. Kendra and Jessie will join forces with local and federal authorities to find their friend before time runs out. But as they try to close in on a location they encounter mounting problems. So that is when the federal authorities call in agent-for-hire Adam Lynch to use his special skills. Even though Kendra is experiencing some personal differences with Adam at the moment she puts aside her personal feelings in order to do whatever it takes to find Delilah before it is too late.
But as they all race to rescue Delilah they will be shocked to find out who the abductor is and what their true purpose is. And as they work together, they will bring this plot to a memorable conclusion.
BLINK OF AN EYE is another enthralling and thrilling story from Johansen and Johansen!
SUMMARY
A #1 New York Times bestselling author and an Edgar Award winner, Iris and Roy Johansen, team up to deliver a gripping new novel featuring investigator Kendra Michaels -- whose observational skills are worthy of a modern-day Sherlock Holmes.
Delilah Winter is one of the hottest pop stars on the planet, so how in the world was she kidnapped right in the middle of a show at the famous Hollywood Bowl? If anyone can figure it out, it's Dr. Kendra Michaels, who works with local and federal authorities on only the most impossible cases. Blind for the first twenty years of her life until a revolutionary surgical procedure allowed her to regain her sight, Kendra uses her powers of observation—honed during her years in the dark—to detect what other investigators don't. She agrees to lead the race to rescue the young singer before time runs out.
Joined by Jessie Mercado, the singer's former bodyguard and a military hero, Kendra closes in on the hideout location but not before casualties mount up. Desperate for leads, Kendra must set aside her personal feelings when agent-for-hire Adam Lynch also volunteers his special skills to aid in the search.
But as the abductor's true purpose becomes clear, the trio uncover a plot they never could have imagined—leading to a showdown they won't soon forget.
---
What do you think about this review?
Comments
No comments posted.

Registered users may leave comments.
Log in or register now!