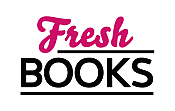 Grab your best read in March!
"A dead body and a jailed boyfriend is bad but the bright side? No one is blaming her wine this time."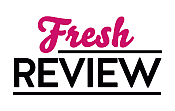 Reviewed by Rosie Bindra
Posted January 25, 2021

Mystery Private Eye | Mystery Cozy | Mystery Pet Lovers
Parker Valentine has had a few months to get back to normal since the nightmare that followed the opening of her winery, Vino Valentine. With things running smoothly now, Parker is also becoming more comfortable in her relationship with Reid Wallace, until his disapproving parents show up to the opening of his restaurant, bringing along Reid's brothers. Parker knows all about parents' expectations and never meeting them, but Reid's parents really take the cake, not approving of anything in Reid's life, including Parker.
While Parker is doing her best to impress Reid's family, they're just not interested in giving her a chance. When Reid's good friend and sous chef ends up dead in the alley behind the restaurant, it gets even worse. Reid is arrested for the murder, his family doesn't seem to care that he could go to jail and Parker is the only one who's even concerned about finding the real killer. If Parker doesn't find something to help Reid fast, the only kitchen he'll be cooking in will be the prison kitchen.
Kate Lansing debuted last year with my favorite cozy mystery of 2020 so I have been looking forward to A PAIRING TO DIE FOR since I finished the last page of Killer Chardonnay. My best friend is still working on making me into a wine drinker but since the pandemic has cancelled all the wine festivals she used to take me to, I'll happily settle for reading A PAIRING TO DIE FOR instead. Lansing takes you on a thrilling mystery ride with red herrings that'll have you looking behind every wine barrel for the killer. I love how descriptive Lansing gets when she describes Boulder in the fall and when she gets into the ins and outs of wine making. I want to try grape stomping at least once now. It's on the bucket list.
Parker and Reid aren't the only two we get to catch up with. Things are slowly moving along with Parker's brother, Liam, and her best friend, Sage. I love getting glimpses into the lives of these two and hope we get to see even more of them in future installments. I also want to see more of Detective Eli Fuller and see where things go with him. With the colder weather right now and the pandemic that just won't stop, A PAIRING TO DIE FOR is the perfect reason to stay at home and social distance from the world. Grab a glass of wine, a warm throw and find a comfortable spot you won't have to move from for a few hours, unless it's to grab some more wine.
SUMMARY
A young winemaker is over a barrel when her new boyfriend is accused of murder in this delightful cozy mystery.

It's fall in Boulder, Colorado, and the leaves aren't the only things changing. Parker Valentine, owner of Vino Valentine, is finally settling in to her winery and her new relationship with Reid Wallace, a local chef. But their delicate pairing is endangered when Reid's estranged family comes into town to celebrate the opening of his new restaurant.

Reid and his family are immediately at loggerheads, given their often acidic temperaments, but Parker still wants to make a good first impression. However, her efforts might be in vain when Reid's sous chef is found dead in the alley behind the restaurant, and Reid is implicated in the murder. In order to save Reid, Parker will have to find the real killer, even if the truth is difficult to swallow.
---
What do you think about this review?
Comments
No comments posted.

Registered users may leave comments.
Log in or register now!