"With the English King's life on the line, Rory must get Elysande to Scotland before it's too late."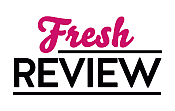 Reviewed by Rosie B
Posted January 25, 2021

After witnessing the murder of her father and the torture and death of her mother, beaten and bruised Lady Elysande de Valance flees her home and is in desperate need of an escort to get her to Scotland. Armed with a letter that exposes a plot to kill England's King Edward lll and the villains' behind it, Elysande needs a strong arm that will protect her until she's able to find sanctuary with her Scottish family.
When Rory Buchanan received a letter begging him to help deliver a lady's greatest treasure to Scotland, he never expected it to be the lady's daughter, especially not one covered in bruises. He also never expected to be wanted for anything more than his considerable skills at healing but Elysande makes it clear, she just needs him for his sword, not his medicines. Impressed by Elysande's strength and resolve, Rory is determined to get her to her family in Scotland but the more time he spends with her, the more he wonders if perhaps he's better off with just keeping her himself.
Lynsay Sands is really upping the stakes as we get to the end of the line for the eligible Buchanan brothers. HIGHLAND TREASURE starts off with some gruesome violence towards our heroine and her family and reveals the villain's desperation perfectly. After reading the previous books in the Highland Brides series showcasing the considerable skill Rory Buchanan has with healing, it was delightful to read Rory's story and discover Elysande didn't need his medicines, just his ability to protect her. I loved how grumpy that made him, considering he's such a sought after healer. Elysande is perfect for Rory. Though maybe a bit too trusting, she's strong, smart, and loyal and she can hold her own with Rory when it comes to healing.
There is only one Buchanan brother left now and I can't wait to see what Sands does with Alick's story. I've loved this whole series and don't want to see it end. Maybe Sands can figure out how to resurrect eldest brother Auley's dead twin and we can get an extra book. A girl can hope. HIGHLAND TREASURE is Sands at her best. Whether it's her trademark belly rolling humour, the edge of your seat danger or the sweet romance, you'll be thoroughly entertained, start to finish.
SUMMARY
A Buchanan brother finds a love to treasure in this scintillating historical romance from New York Times bestselling author Lynsay Sands…
After escaping from the English soldiers who attacked her home and imprisoned her in a dungeon, Lady Elysande de Valance is grateful for the rugged Scots who are escorting her to safety in the Highlands. Even with danger dogging their every step, she hadn't expected to welcome the strong comforting embrace of their leader, Rory Buchanan. They say he's a healer, but she finds the heat of his touch does so much more…
Let his brothers get married—Rory is too busy tending to the sick to be bothered with wooing a bride. But when he is tasked with accompanying a family friend's "treasure" to the Highlands, he is surprised to learn the treasure is a beautiful woman on the run—and even more surprised to discover bruises hidden by her veil. Rory makes it his mission to tend to her injuries and protect her, but the thought of losing her makes him realize that perhaps it is his heart that is most in need of healing…
---
What do you think about this review?
Comments
No comments posted.

Registered users may leave comments.
Log in or register now!