"Creative method of telling an important story"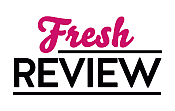 Reviewed by Sandra Wurman
Posted January 19, 2021

Christian | Romance Historical | Inspirational Historical
It's not very often we meet a character that make you grind your teeth. It is rather difficult to say whether or not you will even like this character but the story is compelling as you look through her eyes. Perhaps that is the author's intent. If so, job very well done Amy Lynn Green.
Johanna is difficult to describe. Rather snobbish, well educated, naïve and lacking society niceties. Abrupt most of the time. Sad part is Johanna is fully aware of her shortcomings. She doesn't make a good impression lacking many social skills. In fact you just might be tempted to echo the feeling that she is a cold fish.
Johanna truly desired breaking ties with her hometown when leaving to attend college. Her ultimate goal is Oxford but World War II interrupted those plans. Johanna is less than pleased by this interruption and reminds us often. Johanna fluent in German is an excellent candidate to fill the position of translator. She finds herself back home to work with the German P.O.W.'s to translate and censor any and all of their communication. Johanna learns much about the prisoners in her camp. Part of her job is to alert the commanding officer of anything that might be construed as a breach of security.
Unfortunately Johanna comes off as rather whiny in her own personal writings. Which does not bode well for her character. She seems unable to recognize and accept a higher authority to her own in reference to her relationship with the P.O.W.'s, townsfolks, guards and officers. There are times when this otherwise intelligent young woman comes across as petulant.
Johanna becomes enmeshed in her newfound role as champion for these P.O.W.'s. It is her own stubbornness that actually sabotages her intentions which are to maintain a sense of humanity in the camp.
When reading THINGS WE DIDN'T SAY by Amy Lynn Green we go through a myriad of emotions ranging from sadness, anger, frustration all depending on your own vision of what is being revealed in all the correspondence. THINGS WE DIDN'T SAY is told through Johanna and her letter writing and censoring which is truly ingenious. We learn about what makes Johanna tick through the letters she writes to her own friends and family. We learn about her naivety through the actions during her censoring. I have to admit that THINGS WE DIDN'T SAY is one of the most compelling works I have ever read. It is at times difficult to read since much is revealed about a time we would certainly like to forget. But that is why it is important. We must never forget. So revisiting this time through Johanna's eyes is absolutely riveting. I found myself at times exasperated with Johanna. Other times heart wrenchingly sad for her. Bravo to Amy Lynn Green in creating this character and in telling her story in THINGS WE DIDN'T SAY. Definitely a must read.
SUMMARY
Headstrong Johanna Berglund, a linguistics student at the University of Minnesota, has very definite plans for her future . . . plans that do not include returning to her hometown and the secrets and heartaches she left behind there. But the US Army wants her to work as a translator at a nearby camp for German POWs.
Johanna arrives to find the once-sleepy town exploding with hostility. Most patriotic citizens want nothing to do with German soldiers laboring in their fields, and they're not afraid to criticize those who work at the camp as well. When Johanna describes the trouble to her friend Peter Ito, a language instructor at a school for military intelligence officers, he encourages her to give the town that rejected her a second chance.
As Johanna interacts with the men of the camp and censors their letters home, she begins to see the prisoners in a more sympathetic light. But advocating for better treatment makes her enemies in the community, especially when charismatic German spokesman Stefan Werner begins to show interest in Johanna and her work. The longer Johanna wages her home-front battle, the more the lines between compassion and treason become blurred--and it's no longer clear whom she can trust.
---
What do you think about this review?
Comments
No comments posted.

Registered users may leave comments.
Log in or register now!