"Brave riders and beautiful horses - what more do you need?"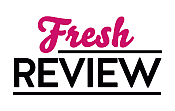 Reviewed by Clare O'Beara
Posted January 19, 2021

Non-Fiction Pet-Lover | Non-Fiction Sports | Non-Fiction Inspirational
Second Wind Farm is the location of this absorbing and totally charming tale from a horsewoman who married a horseman and did what they knew best. As empty nesters, the pair turned to competing once more in various Western classes and schooled young riders. THE HORSES OF SECOND WIND FARM are introduced one at a time, each individuals, some long-serving faithful friends, some new to the arena with a great deal of promise.
I love the richly colourful photos of the horses, some peaceful at grass in Tennessee, others rocketing around an arena after a calf, or spinning around barrels. Like Diane, I tended to buy a horse and keep it forever, and I'm delighted that she was able to keep horses in retirement as this is what our friends deserve. Diane and Larry had the benefit of experience when buying horses, but still bought some that looked like a bad idea, then brought them to health and tried training them to see what activity would suit them. By not forcing a fit, they gained a variety of skilled equine athletes and had success in many fields.
Diane also shares her Christian belief that praying about something and following a kind option, is a good way to proceed, and tells us of some occasions when this brought her a positive outcome. She adds a few inspirational quotes between chapters. So this isn't the usual stable management handbook, but quite a personal presentation of how their farm is run. We get some anecdotes about horses which had a bad experience in their background, or had been overworked, and one horse being treated by the vets turned out to have a much more serious issue than had been expected. The owners gave their horses every help and treatment, with the result that Diane tells us she now has qualifications in equine therapies.
These positive-thinking stories contain far more than THE HORSES OF SECOND WIND FARM, but someone could easily buy this as a coffee-table book if they just love looking at photos of beautiful horses. Enjoy.
SUMMARY
This heart-warming book delivers uplifting stories which will speak to your head and transform your heart with beautiful photographs capturing the essence of the horses of Second Wind Farm.

It is an easy to read but hard to put down book. Each horse has come into Diane's life in a different way. Each came to teach a lesson or bring a message. `Horses may be without speech, but they are not without a voice. Life can get complicated, but its truths are often very simple. Her horses are loved no matter who they are or where they are in life. God loves each of us too, individually and completely. We are all "keepers" in his sight. We each carry a spark of God's heart with an important message to be shared with the world. We can and do make a difference in other's lives. Let these stories bring new wisdom, salvaged strength, hope for your future, and the eternal message of how loved and special you are. May you find your "second wind". May it make you stronger and take you farther than you ever dreamed possible.
---
What do you think about this review?
Comments
No comments posted.

Registered users may leave comments.
Log in or register now!