"He wants what he wants and she is his!"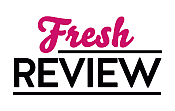 Reviewed by Annetta Sweetko
Posted January 14, 2021

If you are looking for a mafia, erotic thriller then 365 DAYS should be just what you need. This book has been turned into a blockbuster movie that is said to rival "50 Shades of Grey" but as I never saw either movie I cannot speak on that medium - only the book.
Laura Biel is on an amazing vacation in Sicily, but on her birthday she finds herself kidnapped by Don Massimo Torricelli, head of a powerful crime family. It isn't by accident this happened, Massimo has been searching for her. It was her face he saw years ago, his angel that saved him when he almost died at the hands of an enemy. He tells Laura that he will give her 365 DAYS to fall in love with him and stay. If it doesn't happen he will let her go.
Laura has recently found her boyfriend in a compromising position, which is why she was out and about alone. She is drawn to this dangerous man but has no intention of going along with the ridiculous plan. But, if she doesn't stay for the year her whole family is in danger.
To be honest, and I try to be just that, 365 DAYS is an interesting read but I found Laura's personality a bit helter-skelter. She seemed to be very much a woman who knows herself, but proved that wasn't the case a number of times. She has a heart condition but was drinking and dancing the night away, which seemed not too smart. Massimo is the image of the dark, dangerous Mafia leader who shows his softer side to only Laura. He spoils her right away with the best he can offer. But his sexual needs are very much on the dark side and he lets her know what is expected of her. It is mutual because what she sees, she finds exciting and has been missing in her life.
If you like dangerous situations, erotic and often considered dirty sex, jealousy and anger (on both sides), and a look at a lifestyle and foreign world that makes you feel as if you are there watching from the sidelines - then 365 DAYS will give you all that and more.
You might want to take note that this is a trilogy and ends in a cliffhanger and not a HEA.
Learn more about 365 Days
SUMMARY
The sexy and deeply romantic internationally bestselling novel that inspired the blockbuster movie.

Laura Biel and her boyfriend are on a dream vacation in beautiful Sicily. On the second day of their trip, her twenty-ninth birthday, she is kidnapped. Her kidnapper is none other than the head of a powerful Sicilian crime family, the incredibly handsome, young Don Massimo Torricelli, who is determined to possess her at all costs. Massimo has his reasons. During an earlier attempt on his life, a vision appeared before his eyes: a beautiful woman, identical to Laura. After surviving the attack, he vows that he will find the woman in his vision and make her his own. No matter what.

For 365 days, Massimo will keep Laura captive in his palatial estate and attempt to win her heart. If she doesn't fall in love with him during this time, he will let her go. But if she tries to escape at any point, he will track her down and kill her entire family.

Soon Laura develops a fascination with her handsome and powerful captor. But as a precarious, risky relationship forms between them, forces outside their control threaten to tear them apart...
---
What do you think about this review?
Comments
No comments posted.

Registered users may leave comments.
Log in or register now!