"As students, they challenged with words; now, with death!"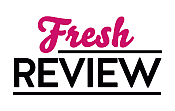 Reviewed by Audrey Lawrence
Posted January 11, 2021

Suspense Historical | Thriller Historical | Women's Fiction Historical
While World War II is being bitterly fought outside their country in 1943, Sweden manages to stay neutral. The politicians lean to one side or the other; yet, always giving what is needed to protect their interests and/or that of their enemies and allies. Citizens are swayed, allegiances shift and spies are everywhere seeking out information or providing leaks to select sources so their side gets the desired action or information desperately need. Despite the politics, for the most part, life goes on as usual, but with more scarcities.
Still, one has to know who can be trusted or not. While at university a few years earlier, Britta, Matti, Karl-Henrik, Erik, and Laura formed the tightest circle of friendship and did everything together, including being enthralled with the debating and stimulation of nachspiele, their special tutorial/supper group under the leadership of the brilliant Professor Lindahl. Britta and Laura had been virtually inseparable doing everything together; but now, due to jobs and circumstances, they hardly have time for a coffee. Trust was not a concern then, but what about now?
Cecilia Ekbäck is and certainly has the rightful background to be the ideal author for THE HISTORIANS! Born in Sweden with Sami (Laplander) heritage, Ekbäck has lived in many European countries, including Russia, Germany, France, and the United Kingdom, and now lives in Canada. Steeped in her solid historical research, THE HISTORIANS is an intriguing novel centring on activities in Sweden and Scandinavia in the period before and during WWII.
While THE HISTORIANS is a work of fiction, many of the events are based on true stories and solid documentation with some of the characters based on real individuals. I particularly enjoyed reading the Author's Note and Historical Background at the end of the book. Although it might diminish a little of the suspense in the novel, I would suggest readers who do not have a lot of familiarity with that country and timeframe, read that information first, although all gets revealed in time as the story progresses. The chapters are each written from the perspectives of the different and diverse characters.
THE HISTORIANS is a powerful and evocative investigative novel that provides a different perspective to other books centred on or around WWII. While I have to admit I found the first part slow, but as the connections between the different characters become more evident and paths cross, the novel really becomes enthralling. I particularly appreciated the linkage and contrast between what is happening in Sami territory and Blackensen Mountain in the north with the cosmopolitan scenes in Stockholm and the changes in situations as distrust seeps into the relationships.
Whether you're a history buff or just love intriguing investigative mysteries, it is all there for the taking in THE HISTORIANS! So find out for yourself: What is so secret that leading government officials deny its existence? What is Sweden hiding?
SUMMARY
The Secret History meets The Alice Network in this riveting tale of murder and conspiracy in Sweden during WWII by critically acclaimed author Cecilia Ekbäck.
It is 1943 and Sweden's neutrality in the war is under pressure. Laura Dahlgren, the bright, young right-hand of the chief negotiator to Germany, is privy to these tensions, even as she tries to keep her head down in the mounting fray. However, when Laura's best friend from university, Britta, is discovered murdered in cold blood, Laura is determined to find the killer.
Prior to her death, Britta sent a report on the racial profiling in Scandinavia to the secretary to the Minister of Foreign Affairs, Jens Regnell. In the middle of negotiating a delicate alliance with Hitler and the Nazis, Jens doesn't understand why he's received the report. When the pursuit of Britta's murderer leads Laura to his door, the two join forces to get at the truth.
But as Jens and Laura attempt to untangle the mysterious circumstance surrounding Britta's death, they only become more mired in a web of lies and deceit. This trail will lead to a conspiracy that could topple their nation's identity—a conspiracy some in Sweden will try to keep hidden at any cost.
---
What do you think about this review?
Comments
No comments posted.

Registered users may leave comments.
Log in or register now!