"Can the Dragon King survive without his magic?"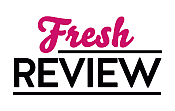 Reviewed by Annetta Sweetko
Posted January 11, 2021

Jeyra should be celebrating the capture of a Dragon King, but for some reason, she finds herself not feeling joy but lots of curiosity. These being destroyed her home, but something just doesn't feel right. If he is so dangerous why does she feel safe around him?
Varek, King of the Lichens, has lived his life with magic but something in this realm is blocking those powers. On top of it all, he is in chains and no memory of how he got there. The woman in his sights is all he can think about. He needs to be freed and she is the only one who can do it. Can he get this intriguing woman to help free him or is he doomed in the realm far from his own?
DRAGON REVEALED is a novella by Donna Grant that is meant to bridge between the author's Dark Kings and her new Dragon Kings series. Though short this story is jam-packed with action, danger, drama, lies, and truth in the new world she has created. Fans following her Dark Kings will understand this new move and new fans will simply enjoy a fantastic read.
Fans of the Dark Kings, with the reunion of Rhi and Con, know what this new realm is leading to, but for those who are not up to date - I can only say it has to do with this couple, a shock to both of them and the dragons the Kings had sent to safety. To say anything more would be a spoiler for two series'.
Jeyra and Varek are an interesting couple and you can tell the realm is no longer earth, but the romance is still steamy, the fighting for right just as amazing and the ending gives readers the HEA everyone wants.
Though a short story Ms. Grant manages to give a full bodied story with fan favorite characters from past series's and new ones as she draws us into her new spin-off. A really well done read and exciting lead into a new world.
SUMMARY
From New York Times and USA Today bestselling author Donna Grant comes a new story in her Dragon Kings series…
The capture of a Dragon King is cause for celebration. Jeyra never dreamed she would actually face one of the creatures who destroyed her home. But the longer she's around him, the more she finds herself gravitating to him. All it takes is one reckless kiss that unleashes desires and the truth that has been hidden from her to set them both on a course that could be the end of them.
Varek, King of Lichens, has known nothing but a life with magic. Until he finds himself on a different realm unable to call up his powers. Worse, he's in shackles with no memory of how it happened. When he sees an enthralling woman who leaves him speechless, he believes he can charm her to free him. The more she rebuffs him, the more he craves her, igniting a dangerous passion between them. Can he protect the woman he's fallen for while uncovering the truth - or will peril that neither see coming tear them apart?
---
What do you think about this review?
Comments
No comments posted.

Registered users may leave comments.
Log in or register now!