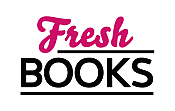 April showers are here, settle with a great read!
"A Serial Killer in Mykonos?"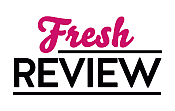 Reviewed by Carol Pennington
Posted January 10, 2021

Thriller Police Procedural | Mystery Police Procedural
Murder in Mykonos is a thriller set on the beautiful island of Mykonos off the coast of Greece. The incidental discovery of a body in a near abandoned church on the island is a frightening situation. Not only is the murder itself disturbing, but the negative potential the incident has upon the much needed tourist business could be detrimental to the island. Matters are made even more unnerving when the murder is linked to a previous ritual murder that occurred on the island ten years ago. The newly appointed Chief of Police must find a way to catch the killer without revealing the potential existence of a serial killer and without ruining his career.
This thriller will keep you on the edge of your seat! The suspense is marvelously crafted and the chase of the killer near the end is brilliantly scripted. The story is so enthralling that you will likely do as I did and stay up much later than you intended to find out the identity of the killer. You will also enjoy the picturesque descriptions of the setting. In addition, like many thrillers, there are numerous suspects to be vetted and the author does a great job leaving the reader to ponder who the actual killer might be.
Because of the violence, sexual scenes and liberal use of foul language, sometimes vulgar in nature, that are contained within this story, I would only suggest this book to the mature adult reader. I recommend it to the adult reader who enjoys reading a great thriller set in a beautiful location.
SUMMARY
One woman dead, another missing—and time is running out
Politically incorrect detective Andreas Kaldis, promoted out of Athens to serve as police chief for Mykonos, is certain his homicide investigation days are over. Murders don't happen in tourist heaven. At least that's what he's thinking as he stares at the remains of a young woman, ritually bound and buried on a pile of human bones inside a remote mountain church.
Teamed with the nearly-retired local homicide chief, Andreas tries to find the killer before the media can destroy the island's fabled reputation with a barrage of world-wide attention on a mystery that's haunted Mykonos undetected for decades.
When another young woman disappears, political niceties no longer matter. With the investigation now a rescue operation, Andreas races against a killer intent on claiming a new victim...
Excerpt
[She] thought of the night before and how stupid she'd been. She must rid her mind of that memory...
But for now she was off to explore the shops just opening for the evening. Most didn't close until after midnight, some not until sunup. As if following Alice down the rabbit hole into Wonderland, [she] plunged through a break in a row of seafront tavernas, and—like magic—the harbor vanished. She was back in the maze of twisting, narrow stone paths that, for her, held the essence of Mykonos' charm; it was the labyrinth itself—not what it offered—that she loved.
Sure, Mykonos was famous for tantalizing tourists with brightly lit shops, colorful restaurants, roaring bars, and freewheeling dance clubs, but this still was a town where people raised families and shared strong traditions. Down the less traveled lanes, children played their games oblivious to the occasional tourists squeezing through their four-, five-, or maybe six-foot-wide playgrounds. Pairs of grandmothers, all in black, did duty watching the children. They'd sit on stoops in front of their houses or, if a shop occupied the street level, on brightly painted wooden balconies outside their second-floor homes; balconies with gates guarding pets, pots of geraniums, draping bougainvillea, and—if rented to tourists—clothes left to dry.
As she walked, [her] eyes drifted up from the rows of glossy green, blue, and red banisters to where the white textures of the buildings met the sky. So many whites: light white, dark white, sunlit white, shaded white, dirt-caked white, white over color, white over stone, white over wood, white over steel, white over rust, peeled white, fresh white, old white, slick white, coarse white—against so many blues: dark blue, pale blue, and all those blues in between. [She] smiled, took in a deep breath, and said softly, "I just love it here."
---
What do you think about this review?
Comments
No comments posted.

Registered users may leave comments.
Log in or register now!