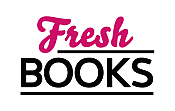 New Year, Great reads for January 2021
"Women's fiction from the warm, sassy southeastern coast"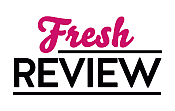 Reviewed by Clare O'Beara
Posted January 4, 2021

This is a warm, saucy and romantic tale of women in summer. Gray Howard is at a low ebb. She was successful early in life, and had the perfect marriage and lovely young son. But then her husband Greg, ego smarting, left her for his younger assistant and is demanding half of her company and child time. Greg and Brooke frequent the same classy clubs as ever, so Gray can't avoid them. No wonder Grey FEELS LIKE FALLING.
Diana Harrington works hard at Crystal Coast, North Carolina. She's lost yet another job, and broken up with the loser who gambled away her savings. She's living in her car, for now, unless something turns up. And then, unexpectedly, Gray's need for a housekeeper fits the bill, and we see that women on the southeastern coast stick together. No matter that Diana was disdained as trailer trash for most of her life; no matter that Gray and her bosom buddy Marcy are hoping to hook up with younger, fitter, better looking men than anyone in town this summer.
This two-stranded women's fiction novel provides two quite distinct voices for us to follow, from different strata of society. But Gray acknowledges that she used to like what Diana still enjoys. She just got turned away from it by the need to impress others with her Instagram posts. Maybe it's not too late to reinvent herself. If she figures out what she really likes – and why – maybe she can decide who she's going to love.
Diana is quite a struggler. She has worked for every penny to spend on herself and her brother, who's in a care home, since they were deserted by their mother. Most readers will be impressed and a little bit inspired by both of these capable ladies. At the start, I assumed the tale would be about Gray and Marcy comparing notes on Mr Right and Mr Cute all summer. Instead, because of earthy, grounded Diana, the tale goes so much deeper and shakes up our perceptions of reality. What food and drink do you need for an evening with real friends? Does it matter what the twitter feed says, what the poolside gossips whisper, if you're trying to gain custody of your child without turning him against the other party? Kristy Woodson Harvey hits so many right notes. I was honestly disappointed that a tennis coach, Trey, is so often dismissed because he's young – this seemed totally objectifying and trivialising. The rest of FEELS LIKE FALLING will remind readers that we control how we react and what we do. Nobody else controls our lives but us. And we can choose to fall, or to fly.
SUMMARY
From "the next major voice in Southern fiction" (Elin Hilderbrand) and the bestselling author of the Peachtree Bluff series comes an odd couple tale of friendship that asks just how much our past choices define our happiness.

It's summertime on the North Carolina coast and the livin' is easy.

Unless, that is, you've just lost your mother to cancer, your sister to her evangelical husband, and your husband to his executive assistant. Meet Gray Howard. Right when Gray could use a serious infusion of good karma in her life, she inadvertently gets a stranger fired from her job at the local pharmacy.

Diana Harrington's summer isn't off to the greatest start either: Hours before losing her job, she broke up with her boyfriend and moved out of their shared house with only a busted Impala for a bed. Lucky for her, Gray has an empty guest house and a very guilty conscience.

With Gray's kindness, Diana's tide begins to turn, but when the one that got away comes back, every secret from her past seems to resurface all at once. And, as Gray begins to blaze a new trail, she discovers, with Diana's help, that what she envisioned as her perfect life may not be what she wants at all.

In her warmest, wittiest, and wisest novel yet, Kristy Woodson Harvey delivers a discerning portrait of modern womanhood through two vastly different lenses. Feels Like Falling is a beach bag essential for Harvey fans—and for a new generation of readers.
---
What do you think about this review?
Comments
No comments posted.

Registered users may leave comments.
Log in or register now!