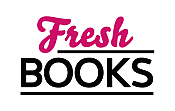 April showers are here, settle with a great read!
"A must-read fairy tale for adults and older teens"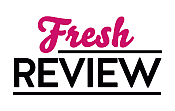 Reviewed by Laura Mueller
Posted January 4, 2021

Historical | Fantasy Historical
Once upon a time, there was a cold winter during a great World War, and a poor woodcutter and his wife lived in the forest. The poor woodcutter's wife prayed to any and every god and celestial being to realize her life's greatest hope – to have a little one of her own. As time passed, her dream never came to fruition, and she began to pray for the simple gift of sustenance instead. Every day, the poor woodcutter's wife went into the woods in search of food, and one day, she noticed a cargo train passing by. Day after day, she'd inch closer to the train, waving to it, and praying for a blessing of abundance from the exotic train, imagining all of the luxurious goods it carried. Every now and then, she'd receive something – a wave from a passenger, a scrap of paper that she couldn't read. One day, everything changed when the gods of the cargo train granted her every wish by tossing a bundle out to her that was wrapped in a gold and silver fringed cloth. It is from here that Jean Claude Grumberg's THE MOST PRECIOUS OF CARGOES: A TALE unfolds.
What makes a great fairy tale? Is it the hyperbolic, even outlandish, nature of the tale? Is it the fact that the story is wholly imagined and absolutely not rooted in real life? Is it the magic, or the unexpected happiness that results from a seemingly insignificant action? Is it the beauty and hope found in unbearably grim situations? Is it the underlying moral lesson that can be derived from reading it? Grumberg's work puts a new and unique spin on all of these traditional fairy tale elements, ultimately asking us as readers to challenge our own beliefs about the lengths to which we, individually and collectively, could go to engage in compassion or brutality. This fairy tale also serves as a cautionary tale, underscoring the importance of learning critical lessons from what the author ironically asserts most certainly is not, could not, be a real event. THE MOST PRECIOUS OF CARGOES: A TALE highlights great sorrow and suffering, and reflects on the most unlikely places in which salvation might be found.
Emotionally moving, beautifully written, and memorable, THE MOST PRECIOUS OF CARGOES: A TALE is a must read for older teens and adults – small children are not the intended audience, as one might first assume. Grumberg's short tale immediately engages you and will likely have you asking questions and further engaging in researching the work after its powerful conclusion.
SUMMARY
Told in the gentle tone of a fable, Jean-Claude Grumberg's The Most Precious of Cargoes tells the moving story of a woman who wanted a child, and a child who needed a home. It is a tale that teaches us that even in the darkest, most violent times, there is reason to believe in people's capacity for kindness.
Once upon a time in an enormous forest lived a woodcutter and his wife. The woodcutter is very poor and a war rages around them, making it difficult for them to put food on the table. Yet every night, his wife prays for a child.
A Jewish father rides on a train holding twin babies. His wife no longer has enough milk to feed both children. In hopes of saving them both, he wraps his daughter in a shawl and throws her into the forest.
While foraging for food, the woodcutter's wife finds a bundle, a baby girl wrapped in a shawl. Although she knows harbouring this baby could lead to her death, she takes the child home.
Set against the horrors of the Holocaust and told with a fairy tale-like lyricism, The Most Precious of Cargoes is a fable about family and redemption which reminds us that humanity can be found in the most inhumane of places.
---
What do you think about this review?
Comments
No comments posted.

Registered users may leave comments.
Log in or register now!