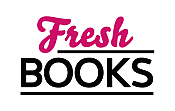 April showers are here, settle with a great read!
"Crazy Rich Asians meets Emily in Paris meets Eat Pray Love"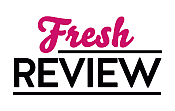 Reviewed by Laura Mueller
Posted January 4, 2021

Multicultural Asian | Literature and Fiction
Vanessa Yu is an accountant in the family business, eternally single hopeless romantic, and resistant fortune teller. The one thing she wants most in life is love, but her "gift" makes having that impossible, so she finds herself single at 27, and at the center of her meddling aunties' mission to marry her off. Vanessa sporadically predicts the future in drinks (most commonly tea) and uncontrollably immediately blurts out her readings – often to the dismay and astonishment of those around her. A disastrous prediction at a cousin's wedding coupled with the knowledge that she has no red thread spur Vanessa on to finally agreeing to take clairvoyance lessons from her fortune-telling aunt. As her aunt is opening a tea shop in Paris, Vanessa finds herself venturing to the City of Love for three weeks to reconcile with her ability, learn how to harness its power, and find herself (and thereby her missing thread).
Fans of Crazy Rich Asians' over the top displays of opulence and wealth, Emily in Paris' loveable but somewhat clueless heroine's journey of self-discovery, and Eat Pray Love's, well, eating and loving, will savor Roselle Lim's second novel, VANESSA YU's MAGICAL PARIS TEA SHOP. Lim packs romance, family dynamics, and a healthy dose of magical powers all into this uplifting, young adult romance novel. Lim uses decadent imagery to describe the delectable food Vanessa has the pleasure of enjoying, and the portrayals of Parisian art and fashion are just as vivid and exquisite. It's easy to envision this novel turning into a romance movie for Hallmark or Netflix. Fans of Lim's debut novel, NATALIE TAN'S BOOK OF LUCK AND FORTUNE, will be delighted to know that its TV rights have been purchased, so that could also be in the cards for Vanessa's story in the future.
While all will undoubtedly enjoy Lim's vivid descriptions of Parisian food, fashion, and art, some will likely be disappointed that there is less overall emphasis on the key fortune-telling storyline. As well, the plot objective seems to aggressively shift late in the story, with a main conflict being resolved so tidily as to almost be dismissed by Lim in favor of a different story arc altogether. Several characters are exploring romantic connections, but those aren't fleshed out enough to make you understand their pace and intensity or believe in and root for them. Vanessa, as the main character, behaves inconsistently and lacks dynamic growth, which may make it difficult for some to connect with her story and struggle. She vacillates between being petulant and impulsive and displaying great devotion to her family and wisdom beyond her years.
Experiencing Paris through Vanessa's tourist eyes is the escape we all need right now. Check out Roselle Lim's VANESSA YU'S MAGICAL PARIS TEA SHOP if you're looking for a hope-filled Parisian love story sprinkled with mouthwatering culinary experiences.
SUMMARY
Vanessa Yu never wanted to see people's fortunes—or misfortunes—in tealeaves.

Ever since she can remember, Vanessa has been able to see people's fortunes at the bottom of their teacups. To avoid blurting out their fortunes, she converts to coffee, but somehow fortunes escape and find a way to complicate her life and the ones of those around her. To add to this plight, her romance life is so nonexistent that her parents enlist the services of a matchmaking expert from Shanghai.

After her matchmaking appointment, Vanessa sees death for the first time. She decides that she can't truly live until she can find a way to get rid of her uncanny abilities. When her eccentric Aunt Evelyn shows up with a tempting offer to whisk her away, Vanessa says au revoir to California and bonjour to Paris. There, Vanessa learns more about herself and the root of her gifts and realizes one thing to be true: knowing one's destiny isn't a curse, but being unable to change it is.
---
What do you think about this review?
Comments
No comments posted.

Registered users may leave comments.
Log in or register now!