"A second chance if they can beat the gods!"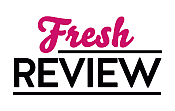 Reviewed by Annetta Sweetko
Posted January 4, 2021

BJORN CURSED gives us Bjorn Knutson the first Norse werewolf who had been given the right to avenge his family. Now, as a part of the Forgotten Brotherhood he should be beyond the games of the gods. Unfortunately, he is not. Odin himself sends him on a mission to kill a woman who has escaped the afterlife. He has never failed in a mission - until now. For the woman he is to kill is none other than the wife he lost centuries ago - Anja. It seems Lucifer might be at it again, but this time he is facing adversaries who don't care if he is a god or not.
Anja awakens in a world she has never seen before and being accosted by strangely dressed men. Her rescuer is unbelievably the man she has loved all these years. Bjorn - but how is this possible? The Gods are fickle beings but even this is beyond agony - to find and lose her love again.
BJORN CURSED is a heart-pounding, heart-wrenching addition to author N.J. Walters Forgotten Brotherhood series. It is a bit different because the lady Bjorn rescues is the woman who was his wife who was killed centuries ago. A departure from the strangers the other Brotherhood has rescued, but this is the only way this book could be done. Having suffered to revenge his wife and children, it seemed only fair that Ms. Walters find a way to give him back his wife - and his children? Oh, yes, that is another part of this book that will give you pause and ramp up more dislike for the ways of the gods with their games and their lies.
It is fascinating to watch as Maccus (the fallen Angel) and Morrigan; Alexei (polar bear shifter) and Cassie; and Asher (vampire) and Jo all gather around to support Bjorn and Anja knowing that the gods and most likely Lucifer is playing a dangerous game. Though those who know and love Maccus know he could care less about anyone's feelings - except Morrigan, of course.
If you love a touch of Norse legend, shifters, vamps, and fallen angels and the women who "tamed" them with the added second chance romance and fight with gods over their lies and stupidity then BJORN CURSED will fit that bill.
SUMMARY
Lucifer is up to his old tricks, causing problems for the Forgotten Brotherhood. This time, he's had a woman removed from the Norse afterlife and placed her right in the path of Bjorn Knutson. After the slaughter of his wife and family centuries ago, tortured and broken, Bjorn was cursed as the first Norse werewolf. Now he's been tasked by Odin himself with killing the woman who escaped. Failure is not an option.

Before he can track her, he stumbles across a woman being accosted by three men in the middle of the night. Even though she's human, he intervenes and is shocked to recognize the face of the one woman he could never kill--his wife Anja.

She's also the one he's hunting. . . and if he doesn't kill her then both their lives are at stake.
Excerpt
Memoires swept over her like a sudden storm in the spring, leaving her lightheaded and chilled to the bone.
"Bjorn?"
He came toward her, his shifted position allowing the light to fall on his large form.
She rubbed her eyes and shook her head. How was this possible? Leaning on the wall for support, she drank in the sight of him, starved after so many years without him. His bare arms were covered in tattoos. His light hair fell past his shoulders; some of it in braids, the rest free. His features were blunt, his forehead high, and his jaw square. The fierce scowl on his face would undoubtedly scare most, but not her. She knew that face better than she knew her own.
Her heart raced.
Not sure she could trust him or her senses, she raised the piece of wood she'd found lying in the alley, gripping it hard enough to drive a splinter into her skin. It had already proved effective, but she'd had the element of surprise, something she wouldn't have with this man.
"Tell me something only my husband would know."
A smile played at the corners of his mouth. "You have a tiny birthmark under your left breast. It's a particularly sensitive spot."
All the air left her lungs in a rush. Her arms began to tremble. The makeshift club slipped from her suddenly nerveless fingers and dropped to the ground with a thud.
"Bjorn?" It was too much to take in. Her knees buckled, unable to support her weight.
He surged forward and caught her before she hit the ground. Thickly muscled arms wrapped around her, arms she hadn't felt in so very long. His strength surrounded her, protected her as he lowered them both to the ground with her perched on his bent knees.
She raised her shaky hand and touched her fingers to his face. Disbelief mingled with wonder. His skin was warm. His beard was trimmed short, the bristles tickling her fingers. "Is it really you?" Her voice trembled. It was almost too good to believe, the culmination of all her prayers. "I've dreamed this so many times." A single tear trailed down her cheek.
Too many nights she'd awakened alone, her body hot and aching, her arms empty with none to comfort her.
"If it is a dream, we're sharing the same one, Anja." He brushed her hair away from her face. "My beautiful, Anja."
Suddenly, none of it mattered—what had brought her here, the dark void, the men who'd threatened her. Her husband was here, and he was alive.
She slammed her fist into his shoulder. Pain radiated through her hand and down her arm. The man was built like a stone mountain.
"What the hell was that for?" Eyes wide, he shook his head and rolled his shoulders.
"Where have you been? I waited and waited." All those lost years, while she served in Freya's Hall.
He groaned and lowered his head, his lips grazing hers. It had been an eternity since their last kiss. "I'm so sorry." His voice was low, thick with emotion. He pressed his mouth against hers.
---
What do you think about this review?
Comments
No comments posted.

Registered users may leave comments.
Log in or register now!