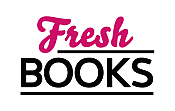 April showers are here, settle with a great read!
"Tea and Murder, a Perfect Pairing"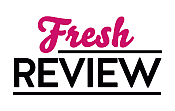 Reviewed by Alison Ellis
Posted January 4, 2021

Lily Roberts is the proud new owner of Tea by the Sea, an English Tea Room in Cape Cod. Right next door is her grandmother Rose's B & B. The quiet, albeit busy, life is just what Lily was after when relocating to Cape Cod. Running the breakfast service for her grandmother's B & B in the morning, serving afternoon tea to locals and tourists in the afternoon, and then baking well into the evening is the life Lily has longed for. When her friend Bernie shows up, with her fiery red hair and attitude to match, Lily is overjoyed to have her friend close, and she also desperately needs all the help she can get to keep her cantankerous grandmother in check.
Her hygge life is interrupted with the death of local business developer, Jack Ford, who is found at the bottom of the B & B's stairs leading to the beach. Jack was leading the charge to rezone and turn an old, dilapidated house into a golf resort right next door to the B & B. Rose was not having it, so when Jack is found on her property, Rose finds herself as one of the prime suspects in his murder.
Lily has no choice but to poke around, with the help of Bernie and Rose, and try to shift the focus off of her grandmother. In doing so, she inadvertently directs the murderer to herself.
TEA & TREACHERY is the first in a new series, A Tea by the Sea Mystery, by Vicki Delany, author of other cozy favorites, the Year-Round Christmas Mysteries, and Sherlock Holmes Bookshop Mysteries, among others. This series is off to a strong start with a quirky cast of characters. Rose (the grandmother) kept me chuckling throughout. Bernie is a firecracker and is the complete opposite of Lily's introverted self, which makes for the perfect friendship. We see other characters, Simon the groundskeeper, Lily's staff at Tea by the Sea, and some locals make their debut appearances. All are intriguing and fit the mental picture of this quaint town to perfection. The mystery itself is well-plotted, flows effortlessly, and kept me guessing until the very end.
TEA & TREACHERY is a brilliant start to a new series, and I can't wait to dig into book two, MURDER IN A TEACUP, when it releases in July 2021.
SUMMARY
In this charming new cozy mystery series from nationally bestselling author, Vicki Delany, a New York City expat-turned-Cape Cod tea shop owner must solve the murder of a local real estate developer to help her feisty grandmother out of a jam . . .

As the proud proprietor and head pastry chef of Tea by the Sea, a traditional English tearoom on the picturesque bluffs of Cape Cod, Roberts has her hands full, often literally. But nothing keeps her busier than steering her sassy grandmother, Rose, away from trouble. Rose operates the grand old Victorian B & B adjacent to Lily's tea shop . . . for now. An aggressive real estate developer, Jack Ford, is pushing hard to rezone nearby land, with an eye toward building a sprawling golf resort, which would drive Rose and Lily out of business.

Tempers are already steaming, but things really get sticky when Ford is found dead at the foot of Rose's property and the police think she had something to do with his dramatic demise. Lily can't let her grandmother get burned by a false murder charge. So she starts her own investigation and discovers Ford's been brewing bad blood all over town, from his jilted lover to his trophy wife to his shady business partners. Now, it's down to Lily to stir up some clues, sift through the suspects, and uncover the real killer before Rose is left holding the tea bag.


---
What do you think about this review?
Comments
No comments posted.

Registered users may leave comments.
Log in or register now!