"I want to go to Harland County!"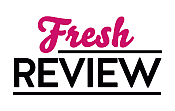 Reviewed by Robin Reynolds
Posted January 4, 2021

A man who was betrayed by the woman he loved, a betrayal that nearly killed him and his Delta Force team. A woman who escaped a controlling relationship and is determined to avoid alpha males. Throw them together and what do you get? You get MAC, a steamy romance that tugs at the heartstrings.
No longer in the military, Mac has started his own company, providing security and bodyguard services. Stefanie has also started her own company, in graphic designs. Coincidentally, her shop is right by Mac's. Though not completely coincidentally, as Mac has a huge extended family who've pulled Stefani into their fold since her sister is married to one of Mac's brothers. This was the only part of the book that I had a little trouble with, keeping up with the numerous family members who were mentioned and/or made brief appearances. Fortunately, it didn't affect the plot.
I love heroes who are former military, and unlike Stefani, I love those alpha males. But given her romantic history, I can understand her hesitation to allow herself to become involved with what she sees as a very commanding man. Even if she does enjoy looking out her window and watching Mac and his buddies wrestle or work out in their garage across the alley. I wish my office had such a view! The chemistry between Mac and Stefani is sizzling from the start. But boy, do they both have trust issues. After dancing around one another they finally agree to one tryst, to get it out of their systems. Of course, once isn't enough.
Thanks to one of those extended family members suggesting it, Stefani is designing the logo for Mac's fledgling business, which puts them in close proximity to each other. To get a feel for the business, Stefani accompanies the guys on one of their security details. I liked seeing the guys at work, though it wasn't an exciting job with a lot of action. Mostly standing around being on guard. There's a misunderstanding that causes Mac to second guess his trust in Stefani and causes Stefani to flee in hurt and anger. We get a lot of insight into their feelings and where they're coming from, and the author did a wonderful job with both characters. It hurt to watch them hurting each other because they both had been so hurt by others in the past. Mac has his two best friends working for him, and Stefani has become good friends with two other women who have businesses in the same area as she and Mac. I didn't always keep them all straight in my head as they didn't really have distinctive personalities. But it didn't really bother me, especially since I know the next book in the series is about two of those friends and there will be plenty of time to get to know them better.
Stefani's father passed away when she and her sister were young, leaving them in the care of their disgruntled stepmother. While she and Mac are at the hospital for the birth of their niece, Stefani runs into her stepmother, and worries that she's up to something. Then Mac loses a job when a piece of artwork is stolen right before he and his team are supposed to transport it. Which leads to another misunderstanding, but a huge one this time, that drives a wedge between Mac and Stefani. I was a little disappointed that the mystery of the stolen painting and the stepmother's involvement was resolved so quickly, with a short info dump telling us the facts, rather than having it play out over a few pages. But after that, we got to see Mac and Stefani each coming to terms with and facing their real feelings, and some great groveling from Mac, and I was very happy with the way it all ended for Stefani and MAC.
Learn more about Mac
SUMMARY
She's too sassy…he's too alpha…but sometimes fate provides what you need, not what you want.
Awarded a medal for a mission that almost turned disastrous by betrayal, Levi "Mac" McCall leaves Delta Force and his poor judgement behind. Determined to move on, he gives 110% to his new investigation company…except whenever his brother's sexy sister-in-law is near. The sassy woman followed him from central Texas and is a distraction Mac doesn't want. So why the hell can't he get the hot kiss they shared out of his head?
Stefanie Davis did NOT follow that stubborn wall of muscles to Harland County. She relocated because of work, and thanks to endorsements from his father and his cousin, she has enough clientele to open her own graphic arts business. Too bad it's near the sexy as hell security expert whose kiss is as amazing as it is dangerous…to her own good.
Before long, their off-the-charts chemistry leads to more embraces than arguments and has Mac considering a new mission: Prove to Stefanie that sass and alpha are a perfect match.
---
What do you think about this review?
Comments
No comments posted.

Registered users may leave comments.
Log in or register now!