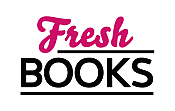 New Year, Great reads for January 2021
"After faking her death, Princess Anastasia flees to London in the hopes of creating a new life."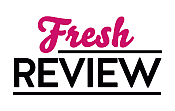 Reviewed by Rosie Bindra
Posted December 28, 2020

When Bow Street agent Sebastien Wolff, Earl of Mowbray, arrived at Haye's, London's most exclusive brothel which is rumoured to have the finest girls, he was skeptical of what he would find. However, the beauty he encounters entices him like no other. Unfortunately, she wasn't part of the offerings. When Sebastien's great-aunt requests he accompany her and her companion to the country for safety, the last thing he expected to do was save the same enchanting beauty and learn she is in his great-aunt's employ.
After her brother's death, Count Vasili Petrov, a Russian traitor, tries to force Princess Anastasia 'Anya' Denisova to marry him so he can keep her from exposing his treachery. In order to escape, Anya fakes her death and creates a different life for herself in London as Anna Brown. After a year in London, someone attempts to kidnap Anya as she's traveling with her employer. Thankfully she's saved by her employer's nephew, the same man from the brothel. At her employer's insistence, Anya finds herself under Sebastien's protection and living with him at his gambling hell. Though desires are high on both sides, will Sebastien still feel the same way when he discovers the truth behind Anna Brown?
A fake suicide, a secret identity, a man in uniform; if that's not enough to entice to pick up Kate Bateman's THE PRINCESS AND THE ROGUE, maybe adding espionage and kidnapping to the list will help. Considering she's a princess, I found Anya to be a very resilient heroine, always rolling with whatever is thrown at her. You can't help but like her. As for Sebastian, who doesn't love a soon to be reformed rogue? The sparks fly from the moment the two meet in a brothel. Add in some action and danger and you have the makings of a thoroughly enjoyable romance. I wish there was a bit more meddling from the previous bachelors of this series but that's just because I quite enjoy having the three friends ribbing each other. THE PRINCESS AND THE ROGUE is a delightful Regency romance that'll leave readers with a smile.
SUMMARY
A princess in disguise is forced to live with a rogue in order to protect her from danger in this fun, sexy regency romance from Kate Bateman.

In The Princess and the Rogue, Bow Street agent Sebastien Wolff, Earl of Mowbray, doesn't believe in love--until a passionate kiss with a beautiful stranger in a brothel forces him to reconsider. When the mysterious woman is linked to an intrigue involving a missing Russian princess, however, Seb realizes her air of innocence was too good to be true.

Princess Anastasia Denisova has been hiding in London as plain 'Anna Brown'. With a dangerous traitor hot on her trail, her best option is to accept Wolff's offer of protection--and accommodation--at his gambling hell. But living in such close quarters, and aiding Wolff in his Bow Street cases, fans the flames of their mutual attraction. If Anya's true identity is revealed, does their romance stand a chance? Could a princess ever marry a rogue?
---
What do you think about this review?
Comments
No comments posted.

Registered users may leave comments.
Log in or register now!