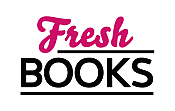 New Year, Great reads for January 2021
"A book to pick your heart up and wrap it in a warm and cozy blanket"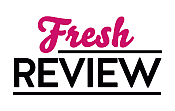 Reviewed by Kishor Rao
Posted December 17, 2020

LGBTQ Science Fiction | Fantasy
As colorful and wholesome the cover of this book looks, the inside of it is more colorful and wholesome and heart-warming. It is tough to come across a story nowadays that is so pure and innocent, and that exists just to give its readers a perfect time, and T.J. Klune does it excellently in THE HOUSE IN THE CERULEAN SEA.

Linus Baker works for the Department in charge of Magical Youth (DICOMY) as a caseworker whose job is to inspect orphanages where the "special kids" live and check whether they are looked after and treated well. He has done this job for a very long time without hoping for anything more. One day he is called by "Extremely Upper Management" of DICOMY and is given a highly classified assignment with kids that are "abnormal" even for their kind. He is given a case for which he has to travel to an orphanage on an island by the ocean and it is there that Linus' life will forever change.

I loved this book. It is warm and fluffy and full of heart. Filled to the brim with hilarious and snappy dialogues, I see no way anyone would be bored while reading this. While I needed to warm-up to Linus and was not a fan of him in the beginning, he quickly redeems himself after the first quarter. It is a story of acceptance above all. I barely see LGBTQ+ reps in books who are middle-aged, and I think the book did a very good job of portraying that with Linus and Arthur, the master of the orphanage. People are prejudiced towards the "magical beings" and the majority of the plot deals with acceptance and "loving people for who they are" and I did not think it became preachy at any point. I also thought the author was metaphorically trying to talk about the prejudice people have towards the LGBTQ+ community.

It is a simple story with simple dialogues and words, and the author has not put a lot of thought into making the prose beautiful and flowery, but I did not see that as a negative and was still able to enjoy the amusing banter of the kids and the grown-ups. An excellent read filled with compassion, empathy, and acceptance I urge everybody to read this book, and given its short length, you can breeze through it in an afternoon. THE HOUSE IN THE CERULEAN SEA will just pick your heart up and wrap it in a warm and cozy blanket putting you in the holiday spirit.
SUMMARY
Linus Baker is a by-the-book case worker in the Department in Charge of Magical Youth. He's tasked with determining whether six dangerous magical children are likely to bring about the end of the world.

Arthur Parnassus is the master of the orphanage. He would do anything to keep the children safe, even if it means the world will burn. And his secrets will come to light.

The House in the Cerulean Sea is an enchanting love story, masterfully told, about the profound experience of discovering an unlikely family in an unexpected place—and realizing that family is yours.
---
What do you think about this review?
Comments
No comments posted.

Registered users may leave comments.
Log in or register now!